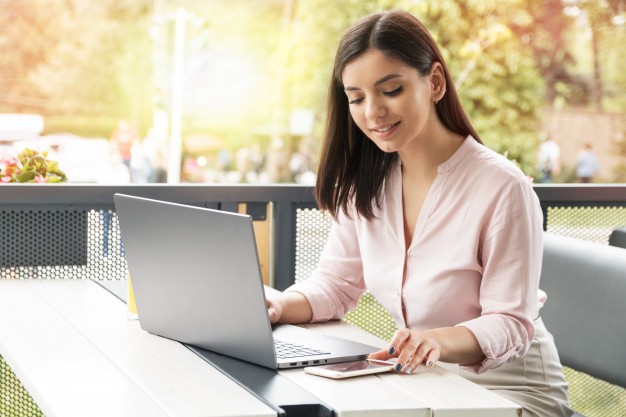 In China, many popular social applications in Western countries are blocked, such as Facebook, Twitter, YouTube and Instagram. If you cannot get a VPN (Virtual Private Network), you will not be able to use them in China. So, how do you keep in touch with your family and friends without them when working in China?
[Recommended Reading: THE PROS & CONS of Teaching in China ]
Fortunately, you have many other options.
Keeping in touch with family and friends by sending emails sounds a bit "cold" (too commercial), but it is indeed one of the most important ways to connect with people all over the world for free.
You can apply for a new Yahoo or Outlook account if you don't have one (Gmail is blocked).
Sending messages has successfully replaced phone calls as the most convenient and simplest way of contact in the 21st century. Keeping in touch with your loving family and close friends, sending them a link to an interesting blog or an emoji to show your mood and humor, WeChat (a very popular social apps in China) has the same contact function as Whatsapp and Facebook Messenger. The point is that it has a free international version, and you can convince your family and friends to download it to facilitate contact between you.
Video Chat and Phone Calls
Listen to familiar voices, and see the familiar faces you have known for a long time can bring you great comfort when you feel lonely or homesick abroad. Make a video call to your parents during breakfast (time in your hometown) to see if they still eat toast and milk as usual, or call a good friend after work to ask if he is carrying Sally today (an Akita Dog) going for a walk in the nearby park.
If you already know how to "cross the international wall" (get a VPN), Skype is a good choice. In addition, WeChat also provides video chat service and you can even chat with a group of friends at the same time by using group video chat.
This sounds a bit old-school, and is not suitable for delivering urgent messages. But it is a great way to convey your thoughts and sincerity. Write a letter to your parents on Thanksgiving and send postcards to friends when you travel. You are likely to receive a return post and some unexpected gains!