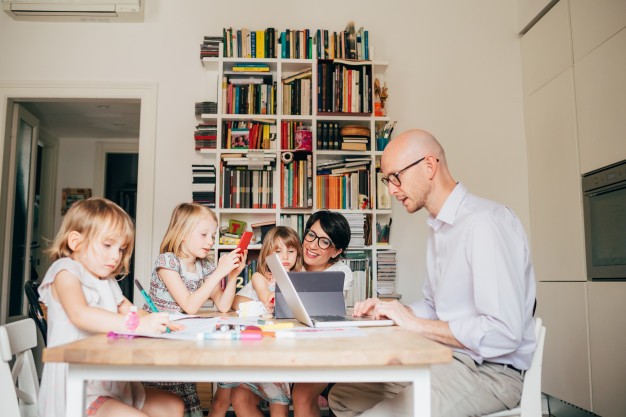 "To teach English in China, which city should I choose?"
"Beijing? Shanghai? Guangzhou? Or Shenzhen?"
These prosperous first-tier cities in China often become the best destinations for most foreigners. However, choosing a smaller Chinese city will also give you a good life experience in China with lots of other advantages.
Here are some advantages for teaching in a smaller city in China:
1. Stand out from the crowd
It's reported that there are more than 91,000 foreigners living in Beijing, 150,000 in Shanghai, and only 25,000 in Xiamen! Living in a big city is more difficult for you to stand out from the crowd since your competitors will be 5 or even 10 times more than in smaller cities. Employers in these mega cities will impose higher and stricter requirements on you, which makes it more difficult to find a job you want. In smaller cities, although you have to get out of your comfort zone because these cities tend to have more Chinese characteristics, you are more likely to be respected and appreciated by your potential employers because of your "foreign nationality".
2. Save money
Although big cities like Beijing and Shanghai tend to offer higher wages, the cost of living here is much higher than in smaller cities. Furthermore, big cities have more temptations for you to spend money, such as high-end French restaurants, western bars and large supermarkets. Conversely, being in a smaller city will save you most of your wages, such as low rents and affordable local restaurants.
[Recommened Reading: The 8 Best Cities to Teach English in China ] 
3. A slower pace of life
If you don't like crowds, heavy traffic and endless overtime activities, smaller cities are more suitable for you than big cities with fast-paced life. These smaller cities may be a bit underdeveloped and the infrastructure is not complete, but you do not need to bear heavy work and life pressures, and have chance to enjoy the comfort brought by slow life.
4. Broaden your horizons
Modern buildings, fancy streets and crowded people, China's big cities always bring a sense of familiarity to foreigners. We have to say that it really allows foreigners/expats to adapt to the new environment faster. But it's nothing special, is it?
Working in a smaller city in China, you will see more buildings with Chinese characteristics, more traditional lifestyles and more enthusiastic Chinese people. With a trace of strangeness, you will have more opportunities to experience a culture and lifestyle that is very different from your hometown.
5. Immerse yourself
Take a few days or weeks in a big city in China, and you will find it easy to live a parallel life like home. It is not difficult to find a community of expats who have the same lifestyle and hobbies as yourself. But if you are looking for an immersive experience and want to step out of your comfort zone to integrate into the local culture, smaller cities such as Suzhou and Fuzhou can better fulfill your wishes.