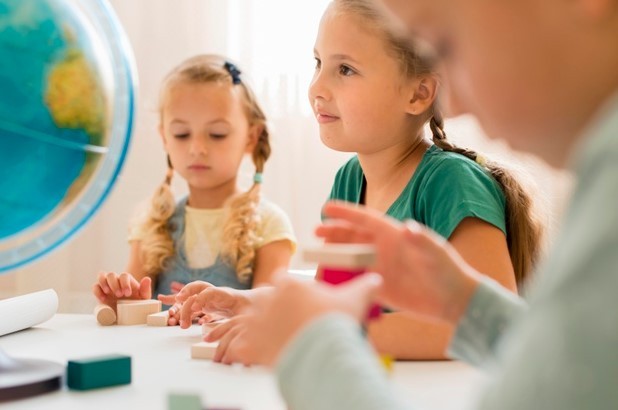 A fact, the first impression is very important!
As an ESL teacher, your first-class plays a vital role in your subsequent teaching work. You will introduce yourself to a group of strange students, or even the whole school. Then according to your introduction, they will start to try to deal with you. Making a good first impression on students will make your English teaching job much easier.
Complete the entry procedures, ask experienced teachers for teaching tips, and then you begin to usher in your first ESL class. Tension and anxiety are normal. But you also need some skills to make your class go smoothly, they are, knowledge, preparation, and self-confidence.
Steps help you in First ESL Class:
Step 1: Pre-Planning Stage
Before making a teaching plan, clarify several important questions: what is the theme and aim of the course? What achievements should students achieve after class? What should you do to achieve your teaching goals?
Write down these questions and their answers will determine your class materials and activities.
Step 2: Planning Stage
When planning your first ESL course, in addition to developing relevant games and activities, make sure that there is a balance between them. Teenagers usually prefer interesting games to books. However, it is impossible for students to master English only by playing games without learning activities. To solve this problem, you can replace traditional exercises and copying activities with role-playing, debate competitions, and ask students to use these new words or syntactic patterns to when participating in the competition.
In addition, you can also do some research in advance (especially on unfamiliar topics) and write down the parts that students may find difficult, and figure out some solutions to help them solve problems, such as pictures, videos, etc.
Step 3: Preparation Stage
After completing the course plan, you need to watch the teaching video carefully, understand the playing time and content of the video, and then prepare the questions according to the content and give possible answers in advance.
In addition, some technical problems may exist. If you work in a private language center, which means you have the opportunity to use high-tech teaching equipment, such as an interactive whiteboard (IWB). In order for the course to proceed smoothly, you'd better go to the classroom to practice in advance to ensure that you can use them correctly or get professional help from technicians when you encounter technical problems before the class.
Step 4: Teaching Stage
Relax, relax relax! Remember, your first ESL class maybe also your students' first class. They may feel much more nervous than you are! Keep smiling, and tell a joke or an interesting experience will be helpful to break the ice.
Your Secret Weapon: Humor
A sense of humor is the best cure for embarrassment. No one can guarantee that everything will not go wrong. For example, the computer jammed, the video could not be played, and the whole classroom fell silent. At that time, don't be panic! Smiling and telling a joke about what happened on your first day at work will make your class full of laughter.
I believe that if you follow the steps above, your first ESL class will be a great success.
Check here for more info about 5 Tips for Effective Methods to Manage the Classroom