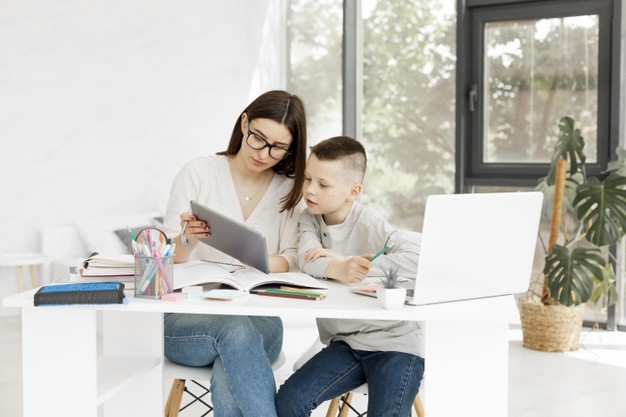 About How to Teach in China
The high salary, attractive stipend, and wonderful working place have attracted numerous teachers deciding to move to China each year.
Having more than 300 million English learners, China has become one of the largest ESL markets in the world. The demand for English teachers in China is increasing due to the shortage of ESL teachers. Here is your chance.
So, if you're an English teacher, China probably needs you.
It is not difficult for you to apply for a job as an English teacher in China. You only need a few steps to get one: login into TeacherRecord.com and select the "Teach in China" option on TeacherRecord's job board and a number of job opportunities will come to you. But before you send your CV, you need to be aware of the recruitment process, certification requirements, salary, and bonus.
What are the requirements to teach in China?
To ensure the quality of teaching, rigid requirements have been imposed by Chinese government for people who decide to come to China to teach English.
For 2020, you should meet the requirements as follows:
First of all, you should be a native speaker who holds a passport from the English-speaking countries recognized by the Chinese government (Such as Ireland, Canada, and Australia) and get a Z visa.
Second, having a bachelor's degree is the minimum academic requirement that gives you a job to teach in China.
Third, getting a TEFL certificate (or a teaching certification) or having two-year teaching experience is sufficient.
Finally, you must pass a criminal background check in your own country.
Although you cannot meet all the requirements, don't give up that fast. Just come to ask TeacherRecord for assistance. There might be some flexible options.
What does teaching in China pay?
Due to its attractive pay, China is an ideal working place for most ESL teachers.
Around 15,000 RMB (or $2,000 USD a month) is the average salary for English teachers in China, but your salary varies greatly based on the following elements:
1. More teaching experience and certifications will promise you a high-salary job. And they are very useful and helpful for you to get a higher paycheck when negotiating with the interviewers.
2. Your salary depends on the city or province where you work. For example, Tier One cities such as Beijing and Shanghai will give you a much higher salary than the highest salaries than Tier Three and Four cities.
3. The kinds of school will affect your pay. It's well known that international schools will offer you the highest salary, whereas Chinese universities or public schools tend to offer minimum wages.
What is the visa process for teachers in China?
To ensure that you will do a legal teaching job in China, what and the only choice is to get a Z visa. Some schools will tell you that a student or tourist visa is accepted. Don't believe that nonsense because they just want to take advantage of you. Getting yourself deported is possible if you are found to work as an English teacher without a Z visa. The good news is that getting a Z visa is very easy and you only need some simple process. The key thing of you is to find a reliable employer and gain an offer.
Here are the steps you should take:
1. Send the school all the documents required to apply for a work permit (like a copy of your passport and notarized copies of degrees and certificates you have).
2. Begin the Z visa application process when you get your work permit. (about 1 month)
3. The Z visa, which takes 3-7 working days to process, is the document you need to enter the country.
4. You will have 24 hours to register at the local police station and apply for a residence permit when entering China.
What is the job like?
From the benefits to the schedule, everything varies widely based on the type of school where you work with.
Here is the overview of different type of institutions:
1. Working from Monday to Friday, morning through afternoon, it your working time if you choose to work in kindergartens. You will get a high salary, but if you don't like working with the little children, it can be a pretty stressful job.
2. Training center may be the most popular ESL organization in China, which are usually equipped with IWB etc. Because of the high demand for teachers, working in a training center means having late afternoons and night shifts.
3. Teachers can look forward to longer holidays in public schools, but the big class size will bring big challenges for your teaching.
4. International schools is another good choice for teachers since their curriculum and schedules are often similar to those in the home country. Smaller Classes, higher salaries, and more benefits are a great attraction but the much stricter requirements should not be ignored.
5. Colleges and universities are among the lowest paid in the country and tend to have fewer teaching hours, but you can work with older, motivated students.
Benefits
Your benefits depend on the kind of schools you work with.
Take international schools as an example.
1. Housing allowance will be offered if you have a full-time job in the school, and it always enough to cover your house rent.
2. Relocation costs or free flights back to your country will be involved in the contract.
3. Performance-based bonus which depends on student enrollment and a year-end bonus for completing a contract are provided by most international schools.
How do I get a job?
Using the internet will help you to get a job as an English teacher working in China. Read the job requirements posed by the online teaching companies and see if they are able to offer the benefits you expect to have. For more Learn how to start online teaching.
If you're just starting out, here are some great job opportunities.