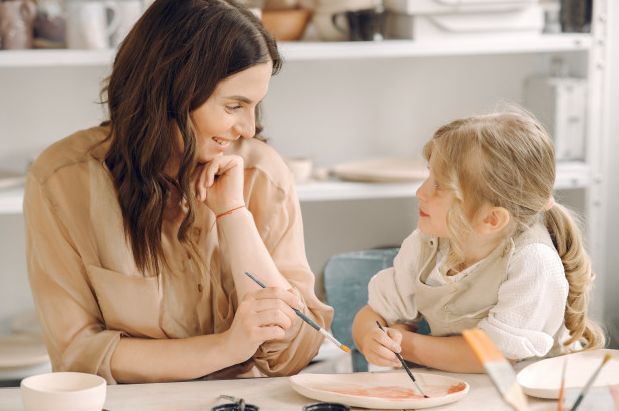 In the first few weeks or even months of getting my university diploma, I began to feel the pressure of employment. Like most people, a majority of my friends choose a nine-to-five job and they are determined to climb to higher positions step by step. For me, the news of working abroad attracts me a lot, then I decided to work abroad.
At first, I didn't realize the opportunities and development that working in China brought me until I signed my first online teaching job contract with 31ABC. Teaching in China, you will be able to apply for any job all over the country in the future.
Now I will share some of the benefits of teaching in China for you guys!
ATTAINING A GLOBAL PERSPECTIVE – 'THIS ISN'T THE WAY EVERYONE DOES THINGS?!'
Compared with watching international news, traveling abroad, or even studying abroad for a few months, finding a full-time job abroad will give you a real understanding of a country. When you first arrived in China, you will encounter many life problems as a foreigner, such as a completely different lifestyle. But the fact is that you must adapt to the new environment and lifestyle for your future development in China. Once you get used to everything in China, you will find yourself starting to enjoy life abroad.
In the beginning, you will find that you can't control two simple "little sticks" to get your food. But after two months, you may question yourself that "why I used a knife and fork to eat before?" In addition to mastering the skills of using chopsticks, you will also realize that you have developed a new way of thinking, having many new ideas, and thinking more critically.
LIFELONG CONNECTIONS – CUE PAT BENETAR'S 'WE BELONG'
In the first week of living in Chongqing, I met the family who lived in the same building with me and became good friends with them. At the beginning, I met a kind old grandma in the elevator. She tried to convey her friendliness with a smile because she could not speak any English and I only understood the Chinese "Ni Hao" (ie "Hello"), which made my heart feel full of warmth and gratitude. To my surprise, soon after the separation, grandma introduced her English-speaking daughter and grandson to me.
Later, I met friends who were willing to lay down their work to accompany me to the dentist and colleagues who were my translators when I needed to talk to others on informal occasions. All these sincere and kind-hearted friends connect me with China closely.
 Find out more articles about how to make connections while teaching in China. 
INDEPENDENCE – AS SELF-RELIANT AS THE USA ON THE FOURTH OF JULY
The decision to move to China is itself a large-scale independent operation. The moment the plane arrives at your destination means that you have left your comfort zone. For the first time, you have to think about how to make a delicious dinner with new ingredients in the supermarket; stop a taxi and use the translated Chinese address to reach your desired destination since you are not able to communicate with a driver who does not any English; unable to identify traffic signs through pinyin, etc. which are all challenges you face. And all these experiences are accompanied by a variety of choices. Therefore, as an expatriate, your decision-making skills are challenged every day so you have to adjust.
INSPIRATION – THE WORLD TRULY IS YOUR OYSTER
Adventure is always attractive. Moving to a country that you never been explored is full of excitement which can even make people forget the fatigue and boredom of long-distance flying. In the two years of working in China, I brought my ideas and opinions to school, setting up a volunteer team, encouraging the protection of women's legal rights, promoting a healthy online culture, and participating in environmental protection activities, all of which made me proud for, and I feel that I am able to do something for the community. Before coming to China, I also have never thought that I would have travelled a lot in an exotic nation and seen lots of beautiful scenery
Teaching English in China is an excellent opportunity to improve yourself and enrich your life experience!
If you are a person full of an adventurous spirit and want to make a difference, then seize this opportunity quickly and start a new life journey!