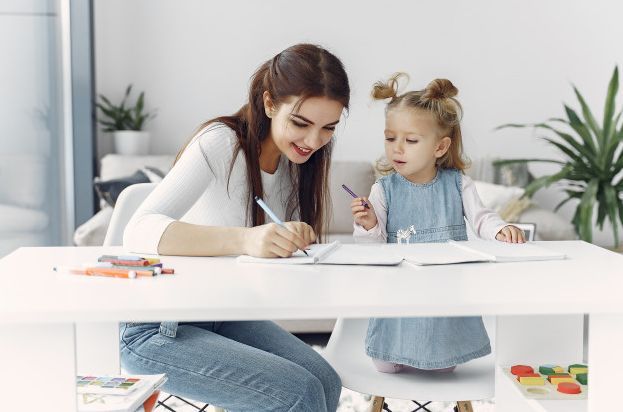 Did you notice that successful online English teachers don't actually have much empty time slot?
As long as their huge schedules are open, they are filled up immediately and many students are complaining about being so difficult to book their courses. And some esl teachers online can get their time slots filled up within 24 hours.
Why is it so easy for these teachers to have totally filled time slots?
Well, Let me give you a hint: it's not as difficult as you might think. With some effort,and you can fill up your online teaching schedule within a very short period as well.
The importance of creating a bond with your online students.
While it is important to get reservations, make sure that your students will come back for you so you are able to earn more money.
How to get more students all the time is actually time-consuming and stressful.
Whether you or you're a "short notice" traveler, earning your own regular students is what you cannot ignore, no matter you are the person who will open your course a few weeks in advance or the one who just give a short notice.
Having frequent or regular students not only make your schedule more flexible but also get rid of worries since whenever you open time slots, you will have your regulars' bookings. Moreover, this will help you go through the slack reason (like during the period of exam preparation) of online learning. Establishing a close relationship with your regular students means they are likely to book your courses more frequently. It will save you time and effort to get to know a brand new student. Finally, it will also save your time and energy to seek new students. If you already know your students well, you can spend less time figuring out what teaching methods work best for them rather than adapt your strategies.
The difficulty of establishing good relationship for teaching English online with your students is that you are not able to have a conversation, play games, shake hands or hug them like what you can do in the same classroom. Physical interaction is impossible, and what you can do is interact with students in a small camera frame. Therefore, you had to think of other ways to keep students interested online since you still send non-verbal messages using TPR technology. After all, sending feedback is an effective way to communicate with them, which is clearly a two-way communication.
13 Tips for getting and keeping your "regulars"
1. Greet your students with a smile and enthusiasm.
A happy greeting is a good choice to create a positive learning environment. The emotions you set in class will immediately radiate to your students and affect their reactions. Therefore, greet them to establish an exciting and energetic atmosphere.
 2. Add games and fun warm-up exercises.
Though your students attend to online classes to review the grammar, we should also admit that everyone likes playing games in class. Besides students' study, never forget to make fun in class to a top priority. There are always interesting things that suit your personality and teaching style for you although you are not a funny type.
3. Be genuinely interested in your students.
Always be curious about your students' hobbies and ask them more questions to figure out what they really like actively. Rather than passively interviewing learners about their lives, tell them that you wonder to know them on a human level.
4. Track students' personal information
It's easy to forget or mix up all the class details from one you received. A few weeks ago, a student mentioned about his birthday, but I don't think you would like to ask him that again today. Writing down what they have said about their personal information will do you a big favor, such as pets, hobbies, and family members.
5. Show compassion.
Pay attention to your student's emotions and dare to ask them directly about their feelings, since they may look tired today but seem excited another day. Saying "I got you" or listening to them carefully will comfort them after all.
Also, when knowing your students have had a difficult day, you should be aware not to assign too much homework or push them too hard. Making the challenging activities easier or leaving them for another day if you have prepared.
6. Relate to your students
Share similar experiences you had if a student tells you about his stories. Finding common interests and feel more connected to your students if you use conversation as a two-way engagement is a very effective way of relating with your students for teaching online.
7. Don't be afraid to showcase yourself
Introduce your own world to your students, such as showing your vacation pictures and playing your favorite songs since they are curious about you. It is obvious that they don't know your whole life story but to know some details about yourself.
8. Personalize the curriculum to learners' interests.
You are able to learn more about their personal information when you become more familiar with your students. This is an opportunity to integrate themes that might appeal to them. Thailand is your student's dream place to travel, you can show him pictures about the country's tourist destinations. Also talking about international cuisine if you find someone in favor of food.
9. Do something fun, even if it's not part of the class.
Although the first few classes are scheduled, you can later take a break from your study schedule, enjoying a TV show or singing karaoke.
Besides, before including non-academic activities, make sure you have a good relationship with your students. Also be sure that parents like and trust your method before you "walk away from the script".  Too soon to do these things will lead bad evaluations in a student-teacher-parent relationship.
10. Motivate learners through classroom feedback.
Learning a second language always makes students feel frustrated or even insecure. Comments on students' pronunciation with a simple word "Excellent!" can give them confidence. Don't finish a class without appreciating your students whatever the size of your classes.
11. Personalized feedback templates.
Don't just use copy and paste in your feedback although templates is helpful to speed up the process. Adding small personal touches, such as mentioning some victories your students have made in class can make your feedback more meaningful.
12. Inform students and parents of your availability
Giving feedback after class or sending greetings on the platform are effective ways to inform your students and their parents that you are ready to open the classes, rather than let them wait for the slots.
13. Don't forget the real teaching
It's important to have fun in class but what you students need most is to learn something achieve their goals.
Providing constructive feedback on their language skills to keep them developing which will win you respect both from students and their parents.
Find out the tips how to make your class interesting.