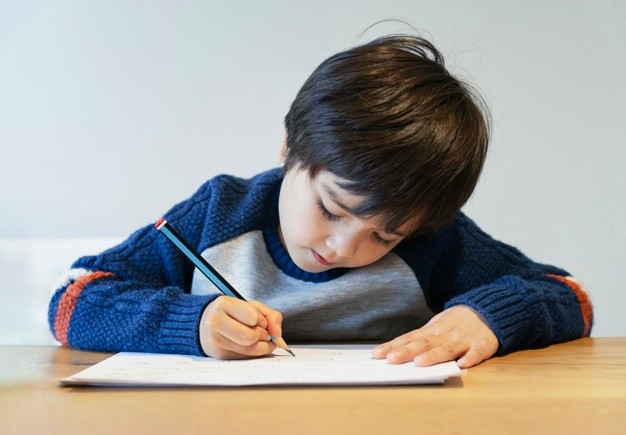 Teaching English online is a good choice for you to earn some extra money.
As an online teacher, you can decide your own working hours and make a schedule that suits you.
Of course, there is no such thing as a free lunch. Even if online teaching is very flexible, you still need to consider some practical problems.
How to manage working hours? How much and how should the tax be paid?
In a word, there is nothing wrong with doing some relevant research in advance.
How much will I get paid to teach English online?
When you browse the websites of many online teaching companies, you will find that most of them offer a pretty good salary, always $20 to $25 USD per hour.
However, it is most reliable to know your actual salary through an online teaching company interview. Because your salary is determined by a variety of factors, such as your certification and work experience (your interview results are usually the most important).
Prepare the lecture in advance and practice constantly, because almost all interviews will require you to present a demonstration class. There are opportunities to earn extra money, such as Qkids, who will give you an extra bonus for your recommendation of new teachers
At the same time, you may get more pay for your work during the holidays, or after working for a period of time.
Will I get paid for lesson planning?
Compared with offline teachers, online teachers always don't need to make course plans by themselves (many companies will do that for them), and there will be much less report writing and homework. A fact is those kinds of jobs will not get you more money.
Some companies like Gogokid will ask online teachers to write short course reports for parents, but teachers do not need to prepare any teaching plans which often take lots of time and energy.
Some schools will require teachers to use some real props to assist in teaching so that students can better understand the curriculum.
Therefore, remember to ask the school in advance about these out-of-time tasks so that you can better set your teaching schedule without being in a hurry in class.
Will I get paid the same amount of money every month?
Your monthly salary certainly depends on your schedule.
Each online school has a slightly different schedule. Here are some examples:
1. DaDa: works at least 10 hours a month.
2. iTutor group: teachers must teach some peak hours on weekends.
3. HAWO: a two-week and four-week rolling schedule
Do I still get paid if my internet cuts out?
A reliable network is a project that every ESL teacher online must invest in. No student wants to be stuck on a page and hear the intermittent sound you make. Building a faithful online student foundation requires your courses being able to bring students a good learning experience.
At the same time, your online school will have some requirements for your network. For example, VIPKID will cut your salary if the Internet is cut by more than three minutes. But this is a very fair thing because the students will pay for you every minute.
When will I get paid?
In the same way that different schools have different teaching schedules, they also have different payment schedules.
Different schools have different payment schedules, and according to school policy, you can get paid every week, every month, and at the end of the course (sometimes it will be a mix of all three).
Certainly, you can make money from online teaching while knowing when the money is in your account. And it takes more time for international payments.
So, will I get paid straight into my bank account then?
Always in two ways:
ü Through PayPal (in the accepted countries or regions) or
ü Directly come into your bank account
Please make sure that the salary is correct!
What about paying my taxes?
An notice: online teaching will pay taxes in the country where you live, which means you have to pay your own taxes instead of the school.
Paying taxes is one of your legal responsibilities, so you should do some research in advance to know how to declare your taxes and the taxes you need to pay and be sure to check the relevant provisions with your school.
The cost of online teaching will be the financial support to realize your dream, whether it's traveling around the world or buying an apartment.