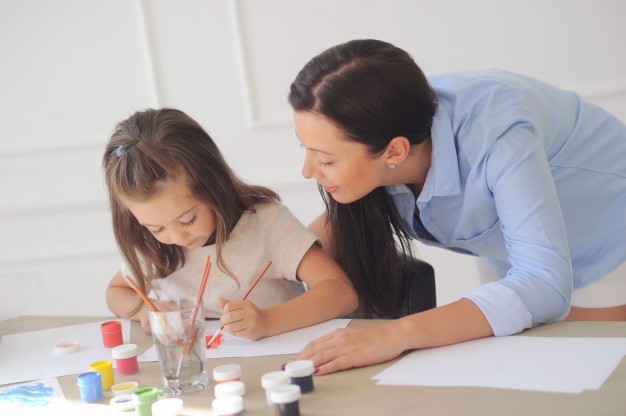 Learning a new language online is like sitting in the park without a walk. For the students in the classroom, this is a thing that makes people feel unsecured, not to mention the students who take part in online classes, we can imagine their nervousness and helplessness if there is no real interaction.
Therefore, it is essential to inject creativity into your online courses. In the case of helping them learn, you need to bring some fun to keep them stimulated, so that they can better absorb the new knowledge.
It is not so difficult to make your English class interesting and attractive. The really hard part is, how to make online English teaching interesting and fun at the same time?
Here are some suggestions for you to achieve this goal

:
Get to know your student.
It's important to know your students on a human level. Finding out why students are learning English and learning their interests or hobbies is the key to get to know your students. Then, based on the background information, developing a humanized curriculum for them will make them more willing to learn.
Set a target or a goal.
Find out your students' motivation for learning English: Are they going to study in the United States or to make themselves more competitive by learning English? Once you understand why students are learning English, it is easier to give them specific instruction.
At the same time, you need to know the purpose of each class, set measurable goals, and strive to achieve it. Some students (whether adults or children) have no idea about their goals. But it doesn't matter since learning English will never let them down.
Relate your lesson to your student.
Don't pay too much attention to text reading if your students like to read the text in English.
Instead, teach them vocabulary about traveling if they are keen to travel. You can even set up a specific scene for role-playing, such as staying in a hotel or ordering at a restaurant.
If you need course planning, checking out our blog post on free resources. Besides, many online teaching companies are able to make course planning for you if you need it. Just follow those great companies like Vipkid or Qkids who actually offer course plans.
Knowing your students and their motivations can not be ignored though you don't have any course plans.
Make class

 interactive by using props and telling stories.
Props and stories can quickly let children get the fun of learning English.
An interesting narrative plus related props can make your course more enjoyable and dynamic.
But this does not mean that you have to buy specific props since maps, textbooks and even pets around you can become props for class. These ordinary objects can be a great help when your students don't understand the words you use or when you introduce new words.
In addition, role-playing also plays an important role in English learning, especially for adult students.
Be mindful of body language and play with the tone of your voice.
Read the articles in the textbook in a monotonous voice. I think every student is eager for the class to be over soon. What if the teacher gives this class also using a foreign language that you don't understand? Can you really understand it? Changing intonation will make your course lively, while rich facial expressions can well express your emotions.
If you give classes for adults, exaggerated tone changes may seem immature, but showing enthusiasm can be a great help.
Gestures can also help students learn better, but it is vital to note that different cultures can lead to different meanings of the same gestures. Therefore, you need to understand the cultural differences in advance to avoid offending some students.
The fact is non-verbal communication is as important as verbal communication for language learning.
Reward the student and play games.
Progress is undoubtedly inspiration and fun for human beings.
Rewarding students with good performance according to their age and interest should be considered by every online teacher. Marking stars to young students and giving verbal praise to older students are different methods but same effect to motivate them to move on.
Games are another effective way to learn English. You can adjust classroom ESL games into online games, such as those about grammar or pronunciation (which have been popular with adult students).
Students who participate in the game will unwittingly talk a lot in class, which will make it easier for them to master new knowledge and use English correctly and more quickly.
Be friendly and encouraging when you meet your students for the first time. It can be very intimidating meeting strangers speaking foreign languages. It doesn't matter to make mistakes but asking questions whenever necessary is very important. Adults, in particular, tend to be more ashamed of making mistakes. Remember to remind them that there is no way to make progress without making mistakes.
Conclusion
Whether you giving a class for children, teenagers or adults, following these tips can make your class interesting and increase student participation. Do you want more students to book your course? Please do it!
Check here for more teaching tips