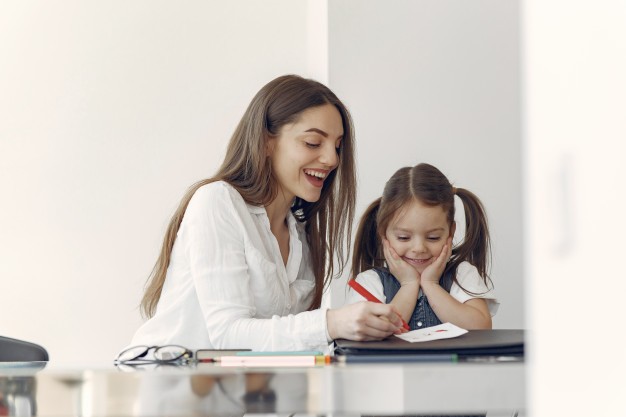 Sometimes what prevents us from becoming ESL teachers in China is not the lack of teaching experience or teaching qualifications, but the scary rumors and so-called "myths."
But when you really teach in China, you will discover that none of these rumors are true.
Now let's have a look about three common rumors about teaching English in China.
Rumor 1: You will teach a large group of Chinese children who will be very naughty, not listen to your instructions so that you will not be able to manage your classroom.
The truth is that you can choose your own group of students.
If you don't like or cannot work with children, you can choose to teach for adults.
If you want to try or like to take lessons with children, still don't worry about you being unable to control a class with 35 children. In fact, if you choose to attend a private language training center, they generally provide one-to-one courses or small group- class (2-3students). Even you find a teaching job in ordinary school, the size of the classroom will not be particularly large. (always 15-20 students and you will have an assistant teacher)
If you don't have any previous teaching experience, you can choose to take a TEFL course which will give you some tips for your teaching work to help you prepare for the class in advance. Also making good use of professional teaching training that the school or language center will provide for teachers before your official teaching ( It usually lasts a few weeks); or you can ask the teachers in your teaching team for help since experienced teachers will give you useful advice, especially on classroom management.
Rumor 2:  Finding a teaching job in China will make you miss a lot. It is not worth it.
The truth is that teaching abroad will not only make you miss anything, while it will also bring you a lot. Maybe you don't consider teaching as your long-term job, you can still learn many skills that will help you in your future career, such as public speaking skills, time management skills, and cross-cultural communication skills. If you choose to move directly to a foreign country for teaching, you will also have the opportunity to use your free time to "exploration" and travel in a new country.
If you regard teaching as your life-career, your teaching experience abroad will also allow you get promoted instead of being a common teacher all your life. (Possible promotion trajectory: teacher-head teacher-principal-teacher trainer)
As long as you have passion and a brave heart, just do it!
Rumor 3: If you teach English aboard, you will never learn a new language.
The truth is that working and living China is the best way to learn the local language. You ought to use English to give classes for your students, but it does not mean that you have to communicate with others in English all the time. On the contrary, trying to use Chinese to chat with your colleagues, neighbors and Chinese friends will show them your passion and sincerity. Here are some tips for you to learn Mandarin while teahcing in China.  In fact, learning a language is to model the process of how others speak. When you are exposed to a Chinese world, you will consciously (or have to) do your best to communicate with other people in the local language, which allows you to improve your language skills faster.
Regarding professional language training, many schools or education companies provide free Chinese training courses for foreign teachers, which is a great bonus.