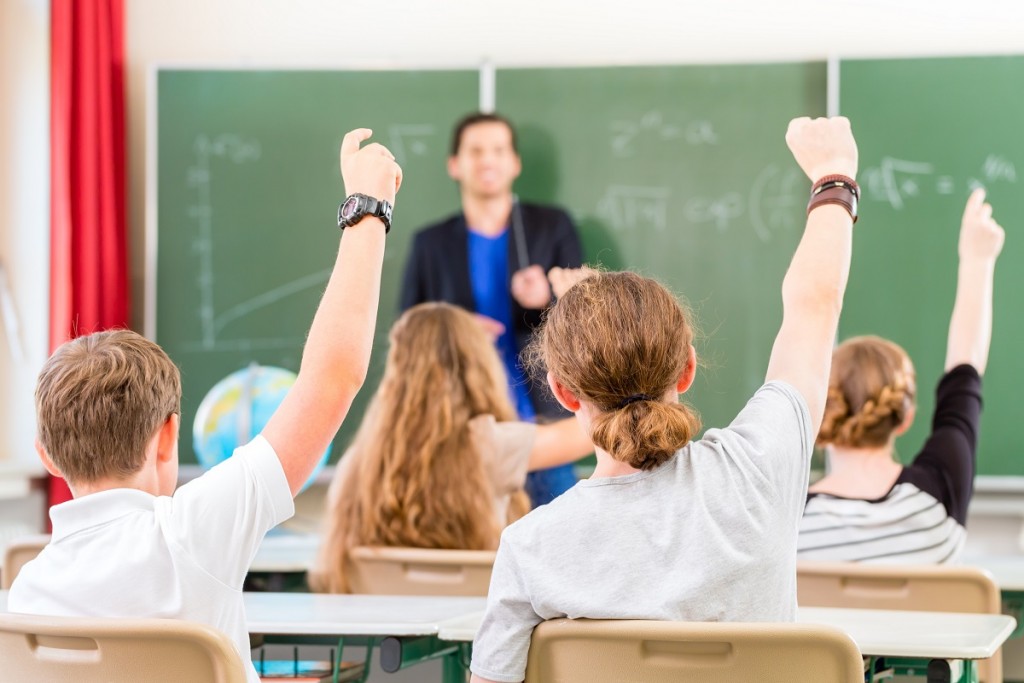 Discover 4 reasons why you should work in China teaching English. Learn about the work, travel and advancement opportunities that you can enjoy!
Whether you are an ESL teacher or someone looking for an opportunity to start a new teaching career, teaching in China is an opportunity you should not miss.
Interested in Chinese culture? Want to learn Mandarin?
Don't wait! Hurry up and apply for a job teaching English in China!
REWARDING WORK
Becoming a English teacher in China, you will not only be able to personally explore the world's oldest culture, but also get many rewards.
To be an ESL teacher (with or without teaching experience) in the country with rapid economic development, your monthly salary is generally between 10,000 and 16,000 RMB which is usually higher than the salary of a local teacher. Besides, you can also get other bonuses, such as a comfortable apartment (or enough allowance to cover your rent) and air ticket reimbursement. Some schools even provide airport pick-up services and pay for your legal work Z visa.
Furthermore, the cost of living in China is much lower than that in European and American, which means you can save more money and even pay off your university loan.
LAUNCH YOUR WORKING CAREER IN CHINA
If this is the beginning of your teaching career, then China is a great place to work. Unlike some European countries, the State Administration of Foreign Experts Affairs of China has very few requirements for being a foreign teacher in China. Generally, you only need to meet the following requirements
Ø Possess a bachelor's degree in any discipline
Ø Pass a criminal background check
Ø Have a healthy body
At the same time, China's huge teaching market provides a variety of teaching job options for you. Teaching children simple English knowledge or giving a business English class for adults all depends on your own choice.
In short, you can always find a suitable job that satisfies you in China.
DEVELOP AS A PROFESSIONAL
When you work in China teaching English, you will find that there is more to the job than just teaching. People from all over the world are drawn to China, which means that the workforce is increasingly diverse. You will develop the interpersonal skills that employers of today and the future are looking for. Every day, you will communicate with "non-native" English speakers, as well as your colleagues from across the English speaking world. Before you know it, you will be breaking down the cultural barriers and learning the communication skills that will help you in any field that you pursue in the future.
If you are looking to forge a lasting career in teaching, ESL teaching in China is the perfect training ground. Companies like Teacher Record are looking to grow, and they are also looking for their teachers to grow with them. This means that you will be able to take advantage of further training and gain further qualifications in your company. For example, Teacher Record will sponsor further qualifications such as the Cert-TESOL. In China, not only will you get the experience you need, but you will also get the training to move into more senior and higher paying positions.
Outside of teaching, as well as communication, you can also improve your presentation skills, time management skills and even pursue jobs outside of teaching.
Teaching in China, you get more than just a generous salary and teaching experience.
Other abilities you will improve:
Ø Interpersonal skills---You will talk to colleagues from different countries and try to make friends with them.
Ø Communication skills---You have to break the language barrier and communicate with your colleagues and students.
Ø Presentation skills---In the teaching process, you will explore a more suitable way of teaching for students.
Ø Time management skills---As a teacher, you will learn to manage your teaching time and rest time so as not to overwork yourself.
At the same time, if you want to further improve your teaching skills, companies like Teacher Records can provide you with teaching training and even sponsor your qualification certification, such as TESOL. These experiences will also make you more likely to find a higher-paying job in the future.
EXPLORE CHINA
As one of the oldest civilizations in the world, China has the second highest UNESCO heritage site in the world.
What's more, the huge land area gives you the opportunity to travel to different provinces, seeing beautiful scenery and experiencing various ethnic cultures.
Even if you do not plan to work in China for a long time, you are able to search the beauty of China in a short time and create various of wonderful memories.