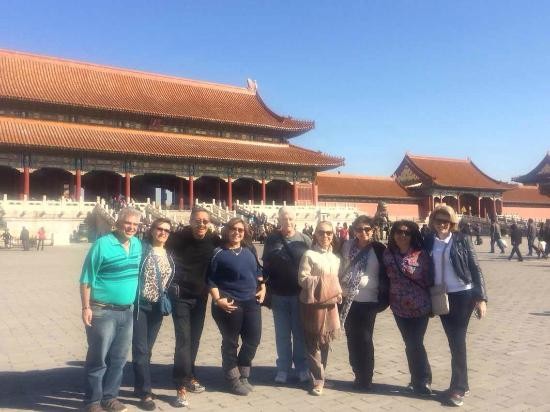 Being a teacher in a great country with a history of more than 5,000 years means you have the opportunity to explore this beautiful land. Traveling while teaching is the biggest reason why many aspects move to China taking a teaching job. Here are some suggestions on how to make good use rest days and holidays to travel in China.
On National Day (October 1st, also known as "Golden Week"), you will have a whole week to travel which seems to be an excellent time to travel, but it is not. Actually, almost all Chinese people have a thought of travelling like you, so tourist attractions will be overcrowded during the vacation time. As a teacher, you have many other options.
Day trip:
Places that can be reached by bus or train are very suitable for short-term travel (1-2 days), which will only cost you little money and time to satisfy your travel wishes without spending a lot buying an expansive air ticket.
[Recommended Reading: Traveling Tips: Travel in China During Public Holidays ]
Teachers' weekend
If you work in a public school, this may not suit you. But if you work in a private language center or language training institution, it is easy to avoid crowds and enjoy the beautiful scenery. The reason is that Saturdays and Sundays are the time for students to take extracurricular English classes so teachers in language centers usually work on weekends and have days off on Mondays and Tuesdays (Most people engaged in other jobs are at work during this time.)
(PS: Even if you teach in a public school, you will be likely to have no class schedule on a certain day (or some certain days) of the weekdays. It is a good chance to travel.)
tour group
Joining a tour group is the most convenient way for epacts to travel in China. There are tour groups specially tailored for epacts in various cities in China. The travel companies will equip the tour group with bilingual tour guides (or even multilingual tour guides), and at the same time they will help all travelers book hotels and purchase air tickets/ferry tickets/train tickets (or other). Group travel can usually get a special group purchase price (lower than the individual fare), which will save you a lot of money.
Ask for help
If you are not proficient in Chinese and also do not want to travel with a group of strangers, it is okay to ask Chinese colleagues/friends for help. If needed, they are always happy to help, giving you useful advice or accompany you to travel.
If you are a travel addict, being an English teacher in China is a great choice for you. It's totally possible for you to travel while teaching, as long as you want you can!