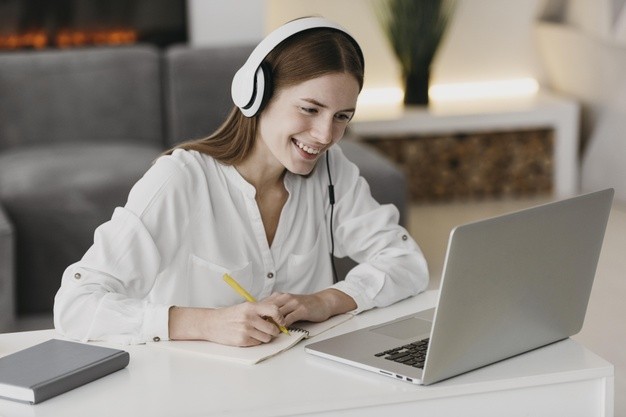 Want a job where you can make money while traveling? If your answer is yes, then teaching English online is your right option. As long as you have a computer and a stable network connection, you can start online teaching at any time no matter where you are.
Teaching abroad sounds very attractive, but online teaching can save you from staying in the same place as English learners and get the same pay (or even higher). You can arrange your teaching time according to the travel plan without delaying students' study but also enjoy the beautiful scenery you like.
So, what is needed to realize this beautiful dream? I will introduce you in detail below. Let's get it!
 Get a free TEFL certificate to boost your resume
For a teacher, the transition from classroom to online teaching is a very simple matter.
What if not? Your bachelor's degree will also make it easy for you to find an online English teaching job.
Of course, whether you are a teacher or not, it's necessary for you to have a TEFL certificate.
While traveling, you can take an online TEFL certification course (which allows you to acquire the skills needed to teach English learners) to help you obtain a TEFL certificate (if you don't have one).
Prepare all the tools you'll need to teach online
Tech equipment
Ø A (lightweight) laptop with a webcam and microphone built in (or a headset with a microphone)
Ø A laptop charger and travel adaptors (for the countries you're going to)
Teaching props
Don't worry about your course planning since most companies such as GoGoKid will prepare specific and applicable plans for you.
But don't forget the secret weapon --- teaching props, which can help your students focus better and increase their classroom participation.
Of course, this does not require you to spend a lot of money buying those expensive high-tech props. You can make full use of the items around you like maps, or make some simple models by hand. If you don't have any manual experience and skills, Pinterest (a website) provides a lot of free tutorials to help you solve this problem. Just go and start making your teaching props.
Online payment
Usually, online schools pay teachers through PayPal or via direct deposit. Do not have one of them? Here are two methods for you to get paid conveniently.
Ø Open a PayPal account
Ø Have a direct deposit account set up with your bank
Find your dream online job
Once the interview requests start rolling in, then it's time to nail your first online teaching interview!
Already completed your resume? Don't wait, create a free profile and begin your journey of finding an online English teaching job.
Some excellent online teaching companies:
Ø Gogokid
Ø Wipkid
Ø Dada
Ø iTutorGroup
Ø Qkids
You'd better find a job before you leave home so as to have a stable financial guarantee for your trip
Take time to do research, learn about the job requirements of each company, check whether what the company provided is what you want, such as work environment and salary, and then submit your resume and wait for your first interview. It's just that simple!
Earn money and make the most of traveling and teaching online.
Already got the job you want? Then start your online teaching adventure!
The flexibility of online teaching allows you to establish your own work schedule and determine the length of work (most teachers usually work 20-25 hours a week). Of course, your salary depends on your decision, that is, do more work and you will be paid more.
Ways to extend your travel time:
1. Visit countries with lower consumption levels
2. Book cheap accommodation (such as hostels, Airbnbs or budget hotels)
Things to note:
1. A quiet teaching environment (Airbnbs which cares about guests' privacy)
2. A stable internet connection (Many hotels will provide free WIFI)
Keep your expectations in line with reality.
Remember, this is your real job, which requires you to maintain a strong sense of professional ethics. As an independent contractor, your reputation is very important
As an online teacher, things you need to know:
1. Missing the course will not only damage your reputation, but will also cause you to be punished (mainly deduction of salary)
2. Ensure a stable network connection and download the correct teaching software
3. Prepare a quiet private space to ensure that your students can hear your voice clearly.
4. Try to avoid arranging teaching courses on the relocation day (for it's hard for you to find a stable network connection)
5. Learn the peak hours of online teaching and determine most of your teaching hours based on it
6. Pay taxes to your home country on time (Don't forget to keep receipts for work-related expenses)
If you can meet the mentioned requirements above, you will be an excellent online English teacher for sure.
Begin your travel and teaching journey today!
Are you excited about your online teaching adventure?
If you have already obtained TEFL certification, start applying for jobs with those online teaching companies (like GoGoKid, VIPKID etc.).
What a desirable job to work while traveling! Online teaching is the same as your travel, allowing you to experience different cultures and make friends with people from all over the world. Moreover, these experiences will enrich not only your resume but also your colorful life, making you a better person!
Just set up your free Teacher Record profile and make the whole world you online teaching classroom!