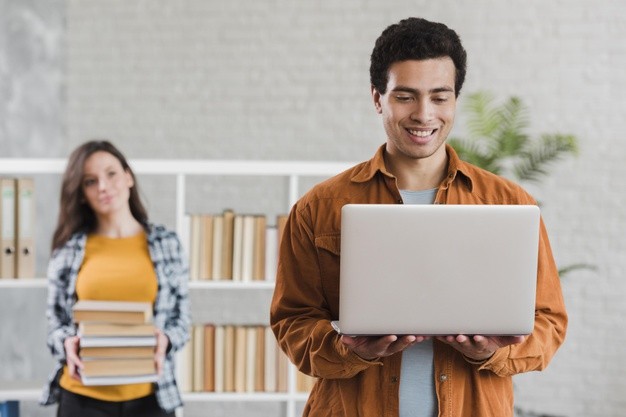 Finding a new chance of teaching?
A number of teachers have taken online education into consideration and this trend shows no sign of abating.
Online learning has come into fashion in tertiary education for a period, and high schools join the act later.  
A number of full and part-time teaching jobs are available, ranging from K-12 virtual schools at all subjects and grade levels. Online English teaching jobs with companies like VIPKID and Qkids are good examples.
A good start to enter the world of online teaching is to know every aspect of it and make sure you can handle the problems that you may meet online.
We have prepared something vital to help you to figure out whether online teaching is your match.
A  teaching certification
l To teach K-12 students online, what you need is a bachelor's degree, a state-issued teaching license, and some classroom experience.
l To teach college students online, an advanced degree in your chosen field is required.
If it's your first time teaching online, teaching ESL online will be an effective means both to bring you useful teaching experience and earn some extra income.  
For people who already have part or full-time teaching jobs or studies, online English teaching is more flexible since you are able to manage your time according to your timetable.
Classroom teaching experience
For online ESL teachers, requirements are usually less stringent than those at K12 virtual schools.
For instance, teaching online with VIPKID, China's largest online English tutoring company, will need it.
Compared with the requirements of K12 virtual schools, the requirement of online ESL teaching jobs is less strict. Take VIPKID (China's largest online English tutoring company) as an example, a bachelor's degree and one year of classroom experience is necessary. 
Good time-management capacity
Online teaching normally has a higher requirement which needs a person to be highly self-disciplined, while an easily distracted person will be phased out.
Excellent communication skills
Interest is not enough. The ability to develop a good relationship with your students to help them academically should not be ignored.
Traditional modes like body language and manner of speaking no longer take effect in online teaching. The true reliable ways to get you out of the dilemma are great written communication skills, succinct summary, and specific guidance.
Imperative technical support
If you have decided to be an online teacher, you need to prepare a working computer that can handle video and audio with high-speed Internet.
After the introduction of this article, we believe you've already known the differences between online teaching and teaching face to face.