The history of the English teaching industry in China has been flooded with legal gray areas. Until this year, the legal requirements for teaching English online to Chinese students were rather vague. This means that China-based ESL teaching platforms such as VIPKID and Qkids are at their disposal when formulating their own recruitment policies.
Therefore, companies like VIPKID and QKIDS have no obligation to require teachers to provide TEFL certification or prior teaching experience. As long as the teachers are native English speakers and bachelor's degree holders, many of these companies are happy to hire teachers who do not have these standards. However, all this changed earlier this year when China issued new regulations for online teaching companies as part of the national crackdown on "after-school courses." Today, we will explain exactly what these new regulations mean for ESL teachers.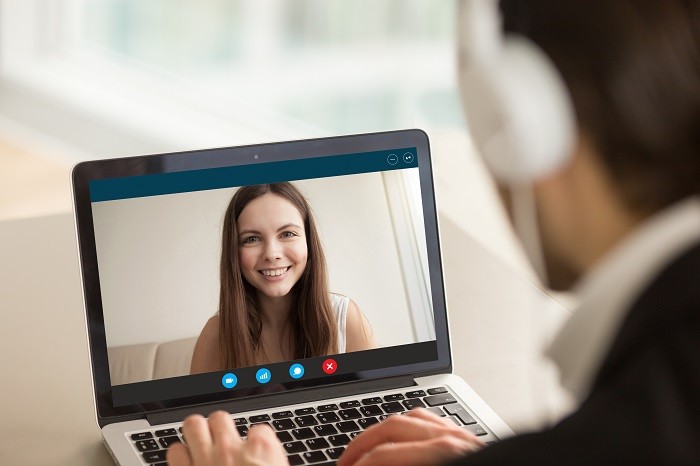 When was the new policy issued and why?
It started with a press release published on the Official Ministry of Education Website at the end of 2019.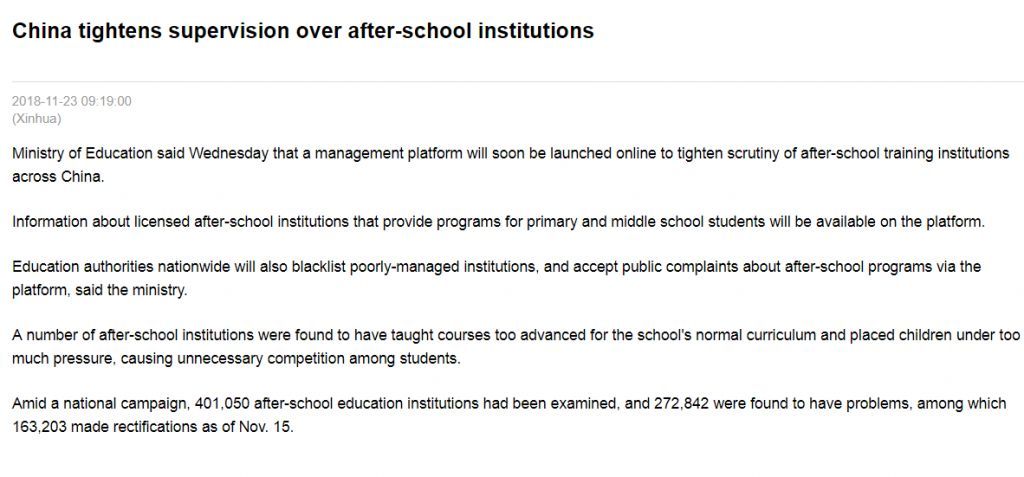 The details of the press release are vague. But importantly, it mentioned that a management platform will soon be launched online to strengthen the scrutiny of after-school training institutions in China.
As online ESL courses belong to the banner of "after-school training institutions", it is clear that this new management platform will affect the online ESL industry.
The change comes at a time when the country is making greater efforts to reduce academic pressure on primary and secondary school students. As mentioned in the press release, one of the driving forces behind this change is complaints about the overall poor quality of many after-school courses.
More details about the regulatory changes have not been made public since the announcement. However, they are provided to the ESL platform in advance of the crackdown. This is why major ESL platforms, such as VIPKID and DaDa, have made significant changes to their recruitment policies at about the same time, from which we can infer what changes have been made to the regulations.
How to meet the new ESL teaching requirements
If you are already a teacher at any of these companies or wish to apply for them, you may need to supply documentation providing that you meet the minimum job requirements.
If you haven't, it means you need to get a TEFL certificate, background check, and a bachelor's degree.
Let's discuss them in turn:
What you need:
A TEFL Certificate

Criminal Background Check

Bachelor Degree
Getting a TEFL Certificate
There are many TEFL courses both online and on-site that will get you an internationally-recognized accreditation. There are many types of courses, but mostly they are divided by course hours. Teacherrecord offers credit TEFL and TESOL courses, you can check here for more detailed information. Here is the link: TEFL certificate
Getting a Background Check
To do a criminal background check, you need to go through a channel that is appropriate for your state or country of residence.
If you live in the United States, this may require you to go to the local police station to obtain a recent place of residence and require a criminal record search and documentation. If you live overseas, you can also apply to the embassy. It is better to consult with your local authority to confirm the exact process you need.
If you are from the UK, you can apply for a basic check or DBS online at the request of your specific ESL employer. You can ask them for more information, or you can visit the UK government website here for more information.
Getting a Bachelor's Degree
There is no shortcut to getting a Bachelor's degree. You can just go and finish your education at a credit university and get your degree. If you don't have one and really don't want it, you can just choose some other countries which don't require a degree.