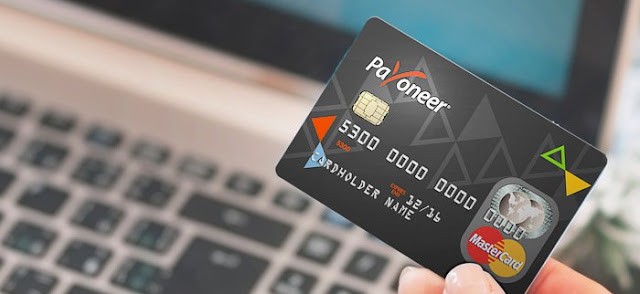 The recent news of the bankruptcy of Wirecard has aroused the anxiety of an excessive number of online teachers since Wirecard has always been the payment partner of Payoneer in Europe. I believe many teachers have already received an email from Payoneer, however, Payoneer updates the latest news that the issue has been solved and funds on your prepaid card are now accessible.
We are happy to report that the UK's Financial Conduct Authority (FCA) completed its audit and confirmed that it has lifted the freeze on your Wirecard-issued Payoneer Prepaid Mastercard® card. As Mastercard has addressed and fixed some technical issues, your Payoneer Prepaid Mastercard is now active once again.

We know this period has been difficult for you and we appreciate your patience and support while we worked to get it resolved.

 

Can I access the funds on my card?

Yes, you can withdraw the funds on your card from an ATM or spend them online and in-store. While you may wish to quickly withdraw your funds, the FCA has assured us that no further problems are expected.

From 00:01 CET on Monday, July 6th, you will once again be able to withdraw your funds to your local bank account and use the Make a Payment and Manage Currencies services. Until then, we will waive the flat ATM withdrawal fees.

 

Can I receive new funds to my card?

All future payments will continue to be received to your Payoneer currency balance, not your card. Even though the FCA announced that the cards are safe to use, we will offer a new card issuer soon to ensure the long-term safety of your earnings.

 

Will I be able to request a new card?

We will contact you as soon as we have a new card solution available. 

We apologize for any hardships caused by these events. We appreciate your continued partnership and remain committed to strengthening our offering with additional secure ways to access your funds.

 

Why did the FCA originally freeze card activity?

As you may have seen on the news, Wirecard AG filed for insolvency. Your Payoneer Prepaid Mastercard Card is issued by its subsidiary, Wirecard Card Solutions Limited (WCSL) in the UK. The FCA, which oversees WCSL, decided to restrict WCSL's activities to protect customer money. As a result, there was a temporary freeze in place on all card activities in effect. It was lifted today after they completed their audit.

 

How did Payoneer handle this situation?

We worked around the clock to pressure the FCA to lift the freeze as soon as possible. In parallel, we ensured that all our customers could continue to receive new payments to a Payoneer virtual balance and withdraw those funds to their local bank account. In addition, we stated that even if the FCA audit found a shortfall, our intent was for Payoneer to fill the gap so that our customers got 100% of their money back. Our customers will always be our first priority, and we are committed to transparency in our communications. 
In response to this incident, if you are using the Teacher Record TR wallet as your collection method, the TR wallet also comes up with some solutions. We did not provide Payoneer as the only payment method, and we also provide many local bank wire transfer withdraw methods for most countries and regions.

Please follow TeacherRecord Blog to keep updated with the information about Payoneer