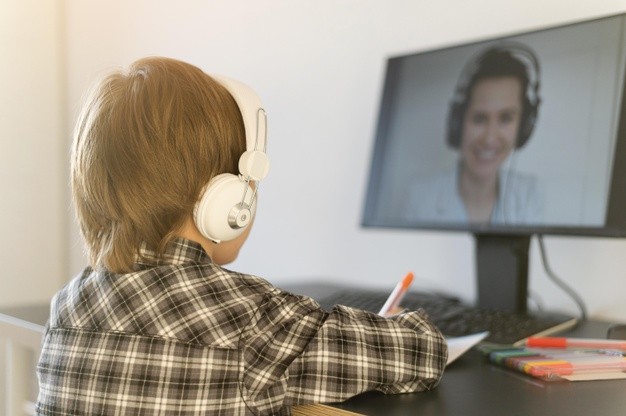 Are you long to go abroad to see the scenery of different countries and experience different cultures?
Obviously, it is impossible to realize this dream by just using a few weeks of vacation time.
However, if you have any plan to teach English abroad, then your chance is here:
If you have a few hours of free time in the early morning or on weekends, it is worthwhile to give online English teaching first.
Whether you want to find a part-time job to increase your income outside of your work or study, or a satisfactory full-time job you dream of, online English teaching can meet your requirements greatly. Finding an online English teaching job allows you to work anytime, anywhere, and also allows you to gain a wealth of foreign teaching experience. If you still have questions about online teaching of English overseas, please read on:
You can work your way around the world - without the hassle of getting a visa.
Are you tired of working and living in the same place for a long time? Everyone seems to have a dream of traveling around the world, but how to solve the problem of time and travel funds is the main reason why most people cannot realize this dream.
The good news is that online English teaching can perfectly solve this problem. Its flexibility allows you to set working hours yourself and can fund your travel.
Under normal circumstances, you need to go through tedious procedures to obtain a work visa to teach English abroad, but teaching English online is different. With a computer and a tourist visa, you can easily carry out your remote teaching work. (Of course, you need to continue to pay taxes in your home country)
More importantly, online English teaching can save you more money, because the cost of living in Thailand, Argentina, Mexico and other places is much lower than in Washington or New York.
Teaching English online can also make enough money to cover your startup costs for your move abroad.
We all known that teaching abroad is not as simple as imagined. In terms of money, you need to find a job that is enough to pay for your airfare and room expenses (before that, you must have enough savings to guarantee your life before getting paid); for work, you must obtain relevant certificates, such as TEFL Certification; Also, language barriers and living habits are also issues you must consider.
If you just graduated from college and have a huge college loan, or have to pay for the expensive rent and medical insurance, then online English teaching can help you earn extra money in a flexible way if you have a plan to teach aboard in the future.
You can find out if you even like teaching English in the first place!
This one's pretty important. We know you've probably read a lot of overwhelmingly positive stories about how incredible and life-changing teaching abroad is (we have our fair share of these on the blog - here's one for starters). But let's face it - teaching, in general, isn't for everyone and is certainly not a step to be taken lightly.
Most English teaching job contracts overseas are at least a year and finding a job in the first place is a fairly big time (and financial) commitment. Getting TEFL certified is one way to ease the transition. But what if teaching kids just isn't your thing and you find yourself in a classroom in some far-flung location, teaching English grammar 25 boisterous five-year-olds?
You'll have spent a whole of time, money and effort to get there in the first place. It's difficult to back out at this point without:
1. Leaving your students down
2. Losing your visa status
3. Heading back home with your tail between your legs (and a massive dent in your savings)
Anyone who's taught young learners understands the battles you have to fight to get kids to pay attention and consistently do their work. Adult learners, on the other hand, are usually a little more self-motivated and serious about the whole learning-a-new-language thing. To figure out which age group suits you best, you can test the waters a little with the numerous online English teaching jobs out there working with all age levels.
You may have read many articles about teaching abroad and were attracted by the wonderful experiences described by the author. However, one important thing you must know is that teaching is not a career for everyone. Time and capital support before finding a job is what you need (a simpler way to obtain TEFL certification).
But what if you have solved the above problems, but find that you cannot work with the noisy children? Be aware that most overseas English teaching work contracts are at least one year, which means you cannot resign immediately unless you are willing to bear the liquidated damages. Moreover, it will disappoint your students, and even worse, you will lose your visa status.
Therefore, when teaching abroad, first determine the group of students you want to teach, lively and lovely children or mature and independent adults.
You'll have a killer resume for English teaching jobs abroad.
Without any teaching experience is not a challenge that prevents you from getting an overseas English teaching job. Generally, since most schools just require an undergraduate degree, English fluency, ESL teaching certification and criminal background checks if you want to be an English teacher in the school.
Of course, teaching experience will help you better help new students learn easily, and it is also a powerful weapon for you to get a high-paying job.
Want to manage your time freely and get a life-work balance? Learn about VIPKID's online English teaching information (working environment, job requirements, etc.) to get a satisfactory job for yourself!