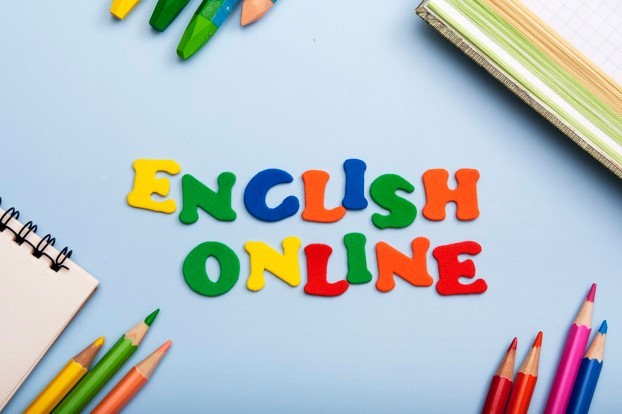 Thanks to globalization and economic growth, an increasing number of foreigners are eager to work in China in recent years. In 1996, there were only 180,000 foreign workers registered in China. The number is growing rapidly with more and more jobs for foreigners, of which English teaching has been one of the main fields.
This article introduces the following contents in detail, to facilitate you to have a more specific and comprehensive understanding of TEFL and TESOL.
1. What is TEFL, TESOL, CELTA Certification?
2. What is accredited TEFL course?
3. Why is TEFL accreditation important?
4. How to Get an Accredited TEFL Certificate for Free?
5. How many hours of TEFL do you need to teach abroad?
6. How to choose the online TEFL certification that suits you most
If you want to become an online English teacher or teach abroad, the first thing you need to prepare is a teaching certificate.
What are TEFL, TESOL, CELTA certificates?
The full name of TEFL is "Teaching English as a Foreign Language". In countries where the mother tongue is not English, the certificate for teachers who teach English as a foreign language is called "TEFL English Teacher Qualification Certification".
TESOL, Teaching English to Speakers of Other Languages, is commonly known as "Foreign English Education". It aims to train professional teachers who teach non-native English speakers, analyze English teaching curricula and develop curriculum design through learning and mastering the language habits and logical thinking modes of people from English-speaking countries, and obtain the real TESOL teachers' qualification in the process of continuous learning and speaking, which attaches equal importance to both theory and practice. Besides, it also studies the nature of language (physiological imagination/psychological imagination/physical imagination), the problems encountered in the application of language to native speakers and language learners, and how to teach, learn and evaluate the first and second languages in experimental and real environments.
CELTA, Certificate in English Language Teaching to Adults, is a teacher certificate from the University of Cambridge, UK. CELTA's entry requirements are relatively high in language, generally requiring native English speakers or those with a language level close to that of native English speakers.
For those with little or no teaching experience, CELTA is the first qualification certification to enter the field of English teaching. CELTA certificate belongs to the advanced category of the TESOL certificate system. It is not only a teacher's certificate suitable for teaching adults English, but also an integral part of the British Continuing Education Teaching Certificate and TESOL International English Teacher's Certificate.
Now that we know the difference between TEFL, TESOL, and CELTA certificates, it is essential to obtain a globally certified teacher certificate and curriculum.
Then, what is an accredited TEFL course?
TEFL certification is a form of quality assurance. An external organization has proposed a set of standards which they think TEFL providers should follow in order to provide high-quality training programs. Providers apply for the organization's approval and are then evaluated by the agency.
The process of evaluating what happens depends on the standards formulated, but it usually involves someone in the certification body visiting course providers, observing classes and trainers (fairly strict requirements are put forward for syllabus by some specific certification authorities while others have more leeway), talking to staff, checking the processes and procedures, etc. On this basis, they decide whether providers meet their criteria.
If a TEFL course provider does so, it will be accredited by the certification body. The process should not stop there. A good certification body should periodically evaluate and review providers to ensure that their standards and quality do not slip. Ideally, the accrediting body should be actively involved in each course offered by the provider, such as some of those for evaluating trainees' work completion.
Why is TEFL accreditation important?
You can learn about how the training center and you can benefit from having a reputable and high-quality certification for your program.
Below are some benefits of taking an accredited TEFL course:
1. It ensures that the quality training you receive meets the standards of the certification body.
2. Certification may increase the recognition and trust of your TEFL certificate in the job search. Most employers will only consider applicants who meet certain minimum standards for TEFL certification. For example, many employers require a course length of at least 100 hours and at least six hours of observed teaching practice.
3. You can think of accreditation as a form of protection. This is a protection for yourself, ensuring that you are not taken advantage of by unreliable TEFL course providers, thereby ensuring that you do not invest your hard-earned money in low quality, untrusted or unrecognized courses. This is also a protection for your future employers who need to know that they are hiring teachers with high quality training. Meanwhile, this is also a protection for your students who have a right to expect their English trainers of good quality.
Obtaining a TEFL certificate is one of the prerequisites for becoming an English teacher. However, most courses on the market cost money. Is there a free certified TEFL course?
How to Get an Accredited TEFL Certificate for Free
Certified TEFL courses will give you hands-on experience in skills from classroom management to course planning, as well as ways to attract and retain more students. There are too many TEFL and TESOL certification bodies around the world, such as the TEFL Academy and Teachaway. However, almost all of these TEFL organizations charge hundreds of dollars for TEFL courses and certificates.
With so many TEFL courses on the market, it's hard to find a free certified TEFL course.
TeacherRecord (TR) ESL Association, a non-profit curriculum provider, offers 120 hours of certified TEFL lessons for free to help teachers get ESL jobs. In addition, TeacherRecord collaborates with more than 500 local companies and schools in China, and has more than 1000 ESL positions on its Job Board that provides opportunities online and in China for teachers all around the world. Best of all, the TR TEFL certificate is one of the most recognized TEFL certificates to these companies and schools, thanks to their long-term close partnership with Teacher Record.
How many hours of TEFL do you need to teach abroad?
Most companies want to hire English teachers with internationally-recognized TEFL certifications with courses lasting more than 100 hours. Although this may vary from company to company, a hundred hours on a TEFL course usually includes both your class time (in person or online) and your personal study time.
Therefore, you may wonder "How many hours of TEFL classes do I need?" It usually takes at least 100 hours. The 100-hour TEFL course can be completed through an intensive study program in four weeks or part-time study while working.
Although less than 100 hours of TEFL courses may still teach you valuable skills that you will use in the classroom, there is no guarantee that your employer will recognize it, and it will make it more difficult for you to find a job in a foreign country. Typically, a 120-hour TEFL course is the course of choice for most teachers. 
How to choose an online TEFL certification that suits you most?
Surveys show that most online TEFL certifications have many similarities. Flexibility and convenience are their biggest characteristics. They always cover similar topics and can help you find a teaching job quickly in the booming global TEFL industry.
Of course, differences between courses are inevitable, such as course cost and study time.
To choose a suitable TEFL course, you can follow the steps below:
1. Find a trusted course provider.
2. Check the online status of your course provider.
3. Ensure that TEFL certification is at least 100 hours.
4. Don't go for the cheapest TEFL certification
5. Do research on your course instructors
6. Read through the course curriculum
7. Decide if you want to practice
8. Consider creating specialized modules
9. Ask the TEFL course provider about past students