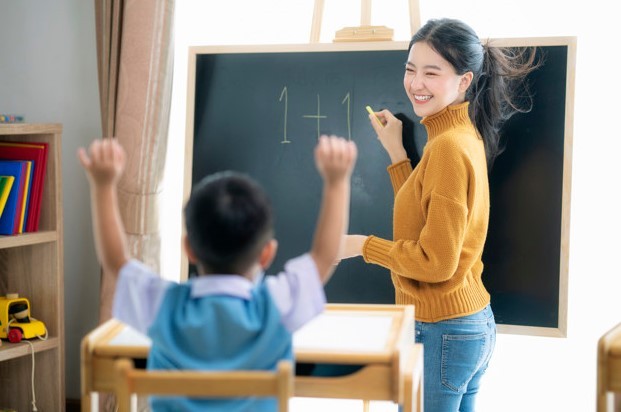 "How much can I earn by teaching in China?"
I cannot tell you an exact figure since your salary depends on different cities, different types of schools, types of students, and your personal abilities. But the average salary can give you some useful references.
The average salary for teaching jobs in China (for foreign teachers): 20K RMB / USD 2800 per month
Level of Chinese cities (as of 2019)
China has evaluated 337 cities at prefecture-level and above according to the commercial resource agglomeration, urban hub, urban resident activity, lifestyle diversity, and future plasticity, And the article mainly compares teaching salaries in first-tier cities, new first-tier cities, and second-tier cities.
Ø  First-tier Cities: Beijing, Shanghai, Guangzhou, Shenzhen
Ø  New first-tier Cities (15): Chengdu, Chongqing, Hangzhou, Wuhan, Xi'an, Tianjin, Suzhou, Nanjing, Zhengzhou, Changsha, Dongguan, Shenyang, Qingdao, Hefei, Foshan
Ø  Second-tier Cities (main cities): Wuxi, Ningbo, Kunming, Dalian, Fuzhou, Xiamen, Harbin
The average cost of living:
First-tier cities: 6,000 RMB/per month
New first-tier cities: 4.500 RMB/per month
Second-tier cities: 3,000 RMB/per month
The types of schools:
International schools (always with the highest salary)
Kindergartens
Training centers
Public schools
Universities or colleges (always with the lowest salary)
The Salaries on average of different tiers cities and different types of school (RMB/per month)
| | | | |
| --- | --- | --- | --- |
| TYPE OF SCHOOL | FIRST-TIER CITY | NEW FIRST-TIER CITY | SECOND-TIER CITY |
| International School | 20,000-36,000 | 15,000-30,000 | 16,000-18,000 |
| kindergarten | 20,000-28,000 | 15,000-25,000 | 10,000-13,000 |
| Training center | 20,000-25,000 | 14,000-22,000 | 12,000-18,000 |
| Public school | 16,000-21,000 | 14,000-20,000 | 13,000-20,000 |
| University/college | 13,000-17,000 | 8,000-12,000  | 8,000-10,000 |
(Notice: If you want to know the specific conditions and requirements of teaching in different types of schools, please check our previous blog.)