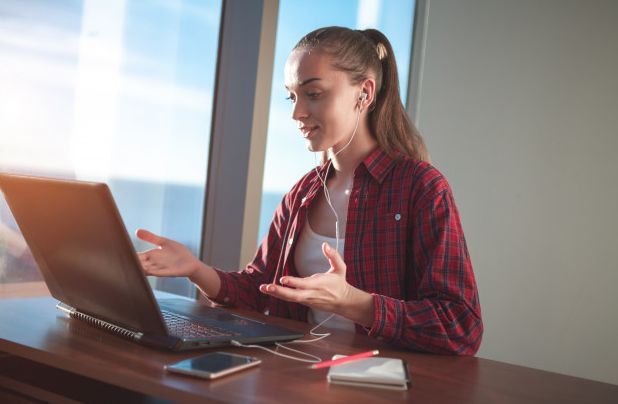 First off, let's get some context out of the way!
The great demand for ESL teachers in China
As the most populous country in the world, China also pays attention to English education for school-age children. For adults, learning English will give them more job opportunities and further develop their own careers. And nowadays China has become the largest ESL market for ESL jobs.
Job opportunities for North American teachers: Teaching Online.
The demand for ESL teachers in China is increasing every year. Due to the epidemic, a large number of Chinese students have moved their classrooms online, hoping to learn American English from North American (America and Canada) teachers. Furthermore, China lacks qualified English teachers to service tens of millions of Chinese students.
In summary, North American teachers have the opportunity to get a good online English education job right now.
For example, VIPKID, a well-known online English education platform in China, is recruiting North American teachers to give one-on-one English lessons to more than 200,000 Chinese students aged from 4 to 12 years old.
If you have not made up your mind to be an online English teacher, then I will introduce you to some specific benefits of online teaching.
1. A job with a high salary
You don't need to go abroad to teach, which means you don't need to adapt to a new place, handle that troublesome paperwork, and are able to find a high-paying job at home easily.
In Magic Ears, you can earn $19 per hour for online teaching, but there are ways to increase your income. For 1-1.5 hours of online teaching a day, you can get $650 per month, and for 3-5 hours a day, you can get $2,000 per month.
The point is that, like other online tutor jobs, the work cost is very low. All you need is a well-functioning computer, a stable network connection, and a quiet and bright working environment.
2. A flexible schedule
No matter what occupation you are in, online English teaching allows you to freely arrange your time and develop a schedule that suits you best without the constraints of 9-5 life.
Whether you take online English teaching as a full-time job or a part-time job to earn extra money, you can achieve a balance between work and family.
Whether you are a morning bird who is used to getting up early or a night owl who likes to stay up late, you are free to adjust your working hours to suit your lifestyle.
Remember that the number of hours you work determines your salary. You can work a few more hours on weekdays to make up for the loss of rest at weekends.
3. A job you can work anywhere and anytime
Freedom is one of the most attractive benefits of online teaching.
You are not necessarily tied to a boring office, for a quiet place with a stable Internet connection can be your ideal workplace.
You can even complete online work on the road. Earning money while traveling, an online teaching job allows you to enjoy the fun of traveling while getting a generous monthly salary and even bonuses.
4. Valuable ESL teaching experience
ESL teaching experience is your biggest obstacle to entering the ESL industry abroad? Then, an online tutor job can solve your problem perfectly.
Whether it is online or offline teaching, you are able to get the teaching skills you need in the process of teaching English learners. If you have a plan to come to teach English in China in the future, the online ESL teaching experience on your CV will make your job application stand out among your competitors'.
5. A job without wearing suits
Working from home, you can wear comfortable casual clothes or even pajamas! I don't think anyone would like to go to work in an uncomfortable suit.
Of course, to keep yourself looking neat and energetic is the basic courtesy to students.
6. A job that doesn't need too much preparation
To become an online English teacher of Magic Ears, you do not need to spend a lot of time and energy to prepare learning materials for students and make teaching plans by yourself, since the company will prepare all the teaching resources you need and appropriate lesson plans that suits you best.
If you lack teaching experience and teaching skills, Magic Ears will provide you with free training courses to help you improve. You can always ask the customer service center when you encounter any problems, such as technical problems.
What are you waiting for? Hurry up and apply for an online English teaching job! Time waits for no one!