China is a huge country with a vast territory. If you like big cities with international restaurants and shopping malls, you can go to Beijing, Shanghai, Shenzhen, Guangzhou and some other quickly developed cities. If you like cities with its ancient Chinese culture, you can go to Chengdu, Hangzhou, Qingdao, and Xi'an. And there are many developed medium-sized cities as well with a real international reputation. There will definitely be one city which suits your need.

Nowadays, there are a few places on earth where it is easier to save money than China. The salary of teaching English in China is comparatively appealing, and as teachers' salaries rise, you can save more than you could in other regions. For example, teachers in some international schools, you can expect very generous salaries and benefits, even better in some cases than in other popular parts of Asia.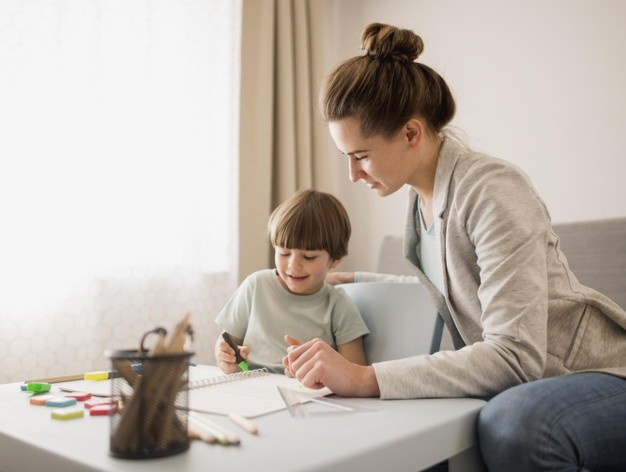 What type of jobs can you find working as an English teacher?
Teach in a private language school in China
There are many private language schools in many different cities in China. If you are purchasing a modern city life, you can join a private language school in the downtown area in Beijing, Shanghai, Shenzhen, or Guangzhou. If you are pursuing a peaceful teaching environment and going hiking or beaches after class, you can go to Hainan, Qingdao, and some other cities.
Teachers in private schools usually earn more than those in universities or government-run high schools and can work 20-30 hours a week. And the salary normally ranges from the US $1,500 to $4,500 every month with extra bonus and other benefits. During the covid-19 period, there is a huge vacancy for English teachers, especially native teachers. For more information about the salaries and benefits available for these special positions, please check out the teaching jobs we have chosen in many popular cities in China in the coming months on our job page (https://teacherrecord.com/job).
Teach in Public Schools in China
Aside from teaching in private language schools, you can choose to teach in public schools. As an English teacher, it is your job to develop students' speaking, listening, reading, and writing skills, with emphasis on developing their communication and fluency as well as correct pronunciation. The school will offer a set of regular courses with course books and some supplementary materials, so although you can flexibly combine your own activities and games, each class has a specific target language.
Here are some of the features of public school teaching that set it apart from private classroom ESL teaching:
Class sizes vary from about 20 to 60 students. 35 to 40 is about the standard. Some public schools send 2 classes at a time for lessons with the foreign teacher.

Desks and chairs are generally arranged in single or double rows. Alternate seating arrangements are not generally an option, as there is no classroom dedicated to English teaching.

Communication with students' *other* English teachers -- the Chinese teachers -- is either very limited or non-existent. The majority of Chinese English teachers I have met have been friendly and charming, but few of them can converse in English.

You will have a Chinese teaching assistant in the classroom with you to help with giving instructions, setting up activities, classroom management, and translation into Chinese, although this is generally kept to a minimum.

Students are not tested or graded on their participation or performance in the classes. Foreign teachers are not expected to give written exercises or tests in class. Some language schools would not permit you to make the hundreds of photocopies required, even if you wanted to mark such a high number of papers.
What makes teaching in public schools different from teaching in private schools are fewer teaching hours and long vacations. You will only teach approximately 12-15 hours each week. The rest of your working hours are usually spent planning your lessons or giving feedback to your students. As for the long vacation, You will have from 4-6 weeks off between January and February and for summer, schools close in July and re-open in September. During the break time, you can choose to explore China or travel around Asia.
Teach at International Schools in China
Teachers can work with a wide selection of top International Schools across China. They hire for all subject areas ranging from Math and the Sciences to PE, English Literature, Art, and Music, with everything in between. Many schools teach through both the popular IB curriculum and the British IGCSE setup. The majority of schools are located in the top tier cities across China.
For teaching jobs in international schools in China, candidates must hold a professional Teacher Qualification and have previous relevant teaching experience. Benefits in these schools are excellent with competitive salaries, professional training, accommodation, and flights covered, long paid vacations along with many other benefits. The classroom dynamic is excellent as students at the schools are usually very focused and keen to prepare for entrance exams into the top Universities in Europe and the US. Check out our wide selection of subject teaching roles coming up this season in many cities across China on our International School Jobs Board.