Discover why coming to work here would be a good idea:
Lots to see!
If you happen to be a Bruce Lee fan, don't miss the chance to visit his house and the ancestral hall.
It's exactly in Foshan, China's largest Kung Fu center of the epoch, that he learned his art! Ancient architecture like the Ancestor's temple and Xishan is unique here and absolutely worth a visit.
Who cares about winter!
Have you ever dreamed of living somewhere with no snow or frost, where people never wear scarfs and sweaters? That's here!
Even though the heat does get a little heavy in June because it's both the hottest month of the year and the one with the most rainfall, but overall, the Foshan weather is pretty enjoyable.
Typhoons hit this area quite regularly – two or three times a year – but it's nothing to worry about as long as you follow the rules and don't put your life at risk.
Traveling
First of all, there is Guangzhou, the third-largest city in the country and a tourist center. It's easy to fly to faraway cities from the local airport.
The train fare is ridiculously low – only $1.35 for a ride. As Foshan teaching jobs offer you over 3 weeks of paid annual leave, taking a trip to Macao, Hong Kong, or Taiwan, visit Shenzhen or go as far as Shanghai for $97 to spend a tremendous weekend there.
Cheap and delicious
Like everything else, food in Foshan is both affordable and ravishing!
Local food is of Yue cooking, which is based on deep-frying and baking, the taste of dishes is refreshing, crispy, and light. Yuntun noodles, goose palms with orange peels, stewed for 5 hours, the Shiwan dried fish, and sliced frogs are among the most recommendable ones!
Some dishes come from Foshan districts, like Nanhai or Shunde and it's advisable to try them at local restaurants.
When you become a part of the Foshan expat community, chances are, you'll be also buying street food and snacks like Shuang Pi Nai (milk with egg white and sugar dessert) and the Manggong cake with peanuts and pork. These are great before lunch or when you feel hungry during the day.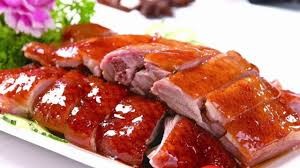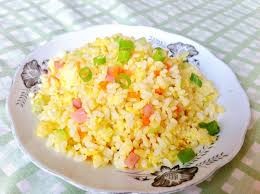 Not expensive at all!
The truth about teaching English in China is that your salary doesn't look impressive at first, but then you understand, that with $1,500 you can afford almost anything.
The cost of living in Foshan is low even compared to other cities: it's 217% cheaper than in the capital! You can buy a monthly bus pass for $28, a package of cigarettes is $1.81, and a pint of local beer is $2.38. You can live very well with $290 – $450 per month.
As Foshan English teaching jobs pay at least 3 times the amount needed, you can easily put by some money for the future or plan weekend activities and get away regularly.
Eating out is also very affordable: a Chinese dinner costs $9, but if you opt for a Western restaurant, be prepared for $50+ on your check.