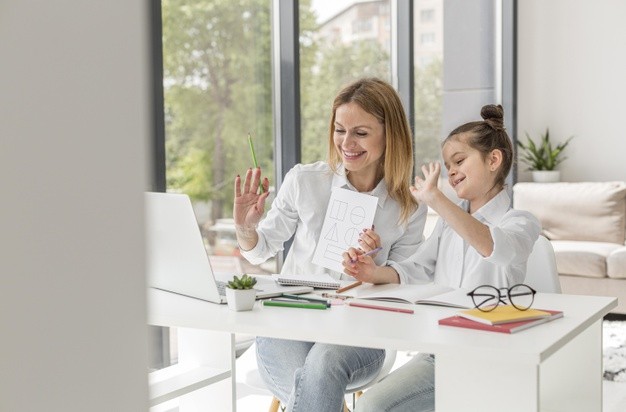 After a few weeks of teaching, you will find that an ESL class without energy is boring and unpopular. Of course, I'm talking about the energy the teacher brings to the ESL classroom.
Put yourself in the right place, give the knowledge to the students in an appropriate way, and let yourself enjoy the teaching process, which matters a lot in your teaching career.
In order to achieve this goal, teachers need to adjust their mentality and enter the classroom teaching in an optimal state.
Here are some effective tips for you, and you may also find tips to get students concentrated.
EXERCISE
A healthy body can build a healthy mind. Whether it's yoga, weightlifting, swimming or other sports, remember to find time to do exercise to keep healthy. China is now in the midst of a fitness boom, which allows you to find a gym or sports club in the community at the right price.
It is also important to ensure adequate rest time. Except for the rest days, it would be perfect to get 6-8 hours of sleep a day.
NUTRITION
It has been said that the body is a machine and nutrition is the fuel that makes the machine work. According to your eating habits to create a healthy diet which contains a variety of nutritional combinations that make the body get enough energy to support a whole day of teaching activities.
Moreover, unlike some European and American countries, China has a rich variety of food, and the price is cheap! Whether it's the local market or the famous supermarket, you can buy all what you need.
HOBBIES/ INTERESTS
Remember, you are important! Work does not mean giving up all interests and hobbies.
Instead, you need time to do what you like and immerse yourself in your own small "universe".
Activities that stimulate your dopamine production, such as taking a meal cloth to a picnic, going to a concert hall to listen to a wonderful cello performance, and making an appointment with friends to climb a mountain, can fill your body with energy.
If you bring your passion to the classroom, it will not only pass on the positive energy to your students, but also make them know you better so as to build a closer relationship between you.
INVEST IN YOURSELF
It's important to invest in yourself at any time. Use the weekends to learn how to make videos, edit music, or PS photos, all of which will vary your teaching materials and make students more engaged in class. Investing in yourself will never lose money, and it is also a kind of responsibility to yourself and to your students.
CONCLUSION
Work is a combination of physical and mental movement. As long as you don't subconsciously give negative meaning to your work, every working day is the time for you to learn and improve yourself. Work with a positive attitude and you will gain more.