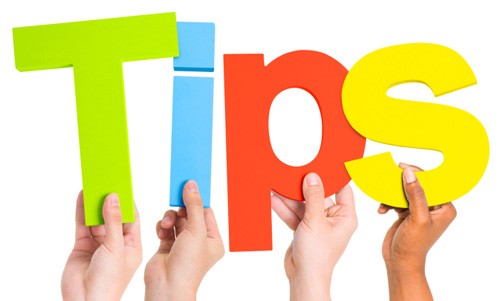 "You are looking for a teaching job in China, but can you stand out from the crowd? Here are 5 tips to impress your prospective employer.
In recent years, due to the globalization of English and the rapid economic development, many Chinese parents tend to send their children to language schools or private language centers to learn English in order to make them win on the "starting line" and have a brighter future. As we all known, China has the world's largest ESL market, and the demand for English teachers is increasing year by year which means that ESL teachers have more and more opportunities to find a satisfactory teaching job in China. In order to obtain better quality teachers and improve market competitiveness, many companies even offer more attractive contracts than competitors to win native English-speaking foreign teachers or non-native English speakers with the same level of English to work with them.
Although ESL teachers are now in a favorable position for job hunting, the competition for good positions will always be much fiercer than we image. So, how do you beat your competitors and get your favorite job?
Why not start by perfecting your resume!
1. EXPERIENCE
Experience is the most useful proof of your ability on your resume. Rather than your slightly- boastful self-description, recruiters are more willing to look at your work experience that related to the teaching work. Of course, teaching experience is not the only option, experiences like problem-solving, time management and communication are also welcome since they also have a positive effect on your teaching work.
2. QUALIFICATIONS
First, you must have a bachelor's degree in any subject if you want to obtain a legal visa (Z-VISA) to work in China. Your degree is a prerequisite, and the most relevant to education and English are various educational certificates, such as TEFL and TESOL. Although not required by all education companies, having an education certificate (or more) can greatly improve your competitiveness. If you want to have one, but do not have a fixed time to receive offline training, applying for an online ESL tutorial is your best choice.
3. LIST YOUR SKILLS
Credentials are a way to prove your ability, but job skills are equally important. Put your best experience at the top of your resume, because the interviewer will often decide whether to continue reading your resume based on the expertise you listed. Don't be shy to show your strengths, be confident and let the interviewer see your value.
(It is best not to list your shortcomings, even if they may indicate that you have a clear self-awareness. (After all, no one is perfect.) The point is that if your employer finds one of your shortcomings may make you not be able to do the job well, you then almost have no chance to get the job.)
4. CHECK YOUR SPELLING AND GRAMMAR
If employers find that your resume and cover letter are full of spelling and grammatical errors, it is no doubt that they will question your professional abilities as an English teacher. Don't use too much high-level professional vocabulary and error-prone complex sentence structures, keep it concise and simple. Another effective method is to invite your family or friends to check for you as it is always difficult for people to find their own mistakes.
5. KEEP IT RELEVANT
There is no need to record all your experiences in your resume, just pick up some experience professional skills related to your teaching job to prove that you are the best candidate for the job.
6. DESIGN YOUR RESUME
It may sound strange, but it is really important! Display each information point clearly, choose the right font and size of the characters, and maintain a clear layout. These steps allow employers to read your resume clearly and quickly. I think no one is willing to take the time to look at a messy and lengthy resume.
7. DO NOT COPY THE SIMPLE OF RESUME ONLINE
It's fine for you to find some example resumes online to learn about their designation and format but never copy them since they are not omnipotent anyway. Everyone is unique, so is your resume. Just be yourself! Show your strengths and let employers see your value. You can do it!
 Check out here to find out more tips for creating a great resume