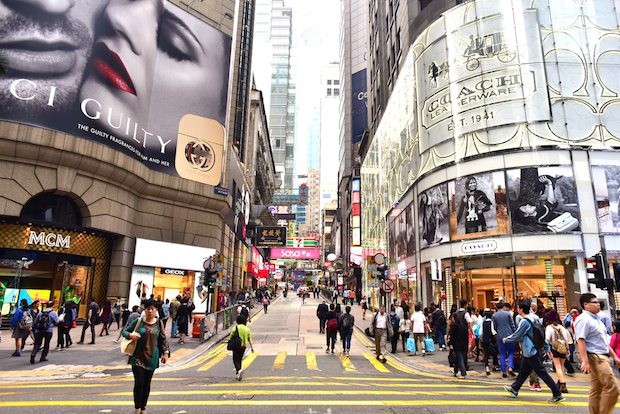 Since Teaching in China I realized that Traveling on a budget can be a fun experience; when you know where to go and what to do. In my recent travel to Hong Kong, I found many deals to fit anyone's budget. From island hopping to mountain hikes, there were many opportunities to save in a city with a reputation of being one of the most expensive in the world!
Hong Kong is known as the "Pearl of the Orient", "Food Paradise" and "Shopping Paradise", attracting people from all over the world to travel. If you are about to teach in mainland China, you will most likely transfer in Hong Kong; or if you have been teaching in China for a while, it is very convenient to take the high-speed rail or cross the border (Shenzhen) to Hong Kong.
Traffic
The most convenient way of transportation is to take the subway (efficient and fast). After arriving at the airport/port, passengers can easily find the subway. You'd better buy a subway card called "Octopus Card" at the Hong Kong airport or subway hub, so that you can get discounts and quickly swipe the card to enter the station directly. In addition, you can also take a bus or ship. (more expensive and slower and just for entering HK through port.)
[Recommended Reading: How Travel Help You To Get A Great Job ] 
Hostel / Hotel
As we all know, Hong Kong has small land but so many people so that housing prices there are very expensive. But if you plan ahead, you can find a reasonably priced hostel even though you choose to live in the city center if you have a limited budget. Choosing to stay in a hotel will probably cost you several thousand HKD per night, while you only need to spend 300-400 HKD per night to stay in a hostel (such as a youth hostel).
Getting Around
Compared with visiting the city by subway (HK$60 to HK$100), taking a bus is a more convenient and affordable way to travel (HK$3-15). If you are lucky, you can also take a unique trolley (or Ding Ding Che), which is very interesting, cheap and can avoid traffic jams!
Attractions
Victoria Harbor, Disneyland, Ocean Park, Madame Tussauds, and the most popular Victoria Peak where you are able to overlook the city from the top of the hill. There are also many bars, karaoke venues, and nightclubs in Lan Kwai Fong, "Soho" district, Wan Chai, Causeway Bay and Tsim Sha Tsui (Nathan Road, Ashley Road, Knutsford Terrace and Peking Road) in Central, Hong Kong. And if you are a shopaholic, Hong Kong can absolutely hold your heart. As a world-famous "shopping paradise", you can buy almost any goods you want here (tax-free!)
(Special recommendation: Harbor City, located in Tsim Sha Tsui, Kowloon, Hong Kong, is the largest shopping mall in West Kowloon. The shopping mall covers an area of 2 million square feet, including about 50 restaurants, 2 large cinemas, 3 restaurants and about 700 retail shops.)
Food
Hong Kong gathers cuisines from all over the world, traditional Cantonese dim sum, spicy Thai soup, fragrant Indian curry, Korean barbecue, Vietnamese salad rolls, Japanese sushi and so on. You are able to find the food you love here all the time!
Hong Kong is a city full of surprises. Words are very difficult to describe her prosperity, beauty and mystery, and my suggestion is to start exploring now!