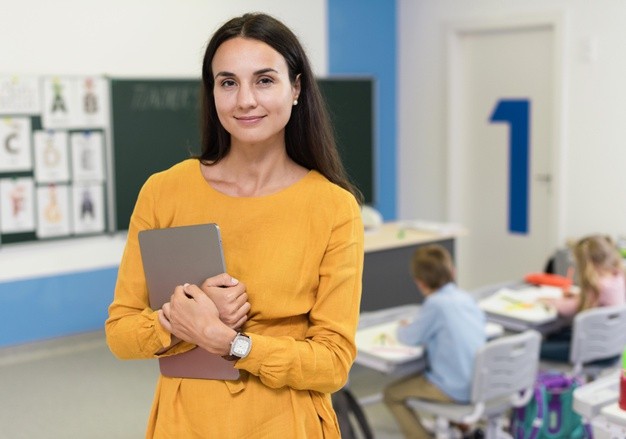 In addition to having superb teaching skills, solid professional ethics, and professional knowledge, you also need to pay attention to your appearance when teaching English in China. Unlike Western countries, Chinese is more conservative about people's appearance, they pay special attention to people in the education industry.
If you decide to teach English in China, you need to learn about what to wear as an English teacher in China.
Except for some uniform requirements, what you should wear specifically depends on which type of educational institution you are in. Let's take a closer look at the dress code of different agencies.
Kindergartens
When teaching English to young students, especially your students are about 2-6 years old, you need to prepare some comfortable clothes, such as sports suits. English classes in kindergarten are always full of various activities, such as singing, dancing, playing games, etc. Make sure your costume allows you to complete these actions.
Schools
There are two main types of schools in China, public schools established by the government and private schools invested by enterprises. But generally speaking, they have the same dress code for teachers.
As a female teacher, you can choose blouses and trousers or dresses of moderate length. In addition, miniskirts, mini-shorts and other overly revealing clothing are absolutely prohibited.
As a male teacher, you can wear ordinary jackets/polos/shirts and trousers.
In particular, some schools (usually private schools) will distribute uniforms to teachers so that you do not need to prepare yourself.
Colleges and universities
If you decide to work in a higher education institution in China, you should prepare some formal/smart clothes.
Colleges and universities usually have strict requirements on dressing for teachers. Male teachers usually wear suits, while female teachers also wear suits (blazer and skirt/trousers) or dresses (not too short).
Be careful not to wear colorful clothes. Your clothes should meet the matching rules and you'd batter stick one color to make yourself look serious and professional.
Training centers and language schools
In China, the operation of private learning centers and language schools is not within the management of the national education system, but they also require tutors to look serious, professional and traditional.
Female tutors generally wear shirts, trousers or skirts, while men can choose various types of shirts and trousers.
Furthermore, private language schools generally customize uniforms with school labels for teachers, so you don't need to prepare yourself.
In China, different types of educational institutions have specific requirements for teachers' clothing. It is wise to ask the school/education center for specific dressing rules before taking a job.
 You may check here to find out some other important information about living in China