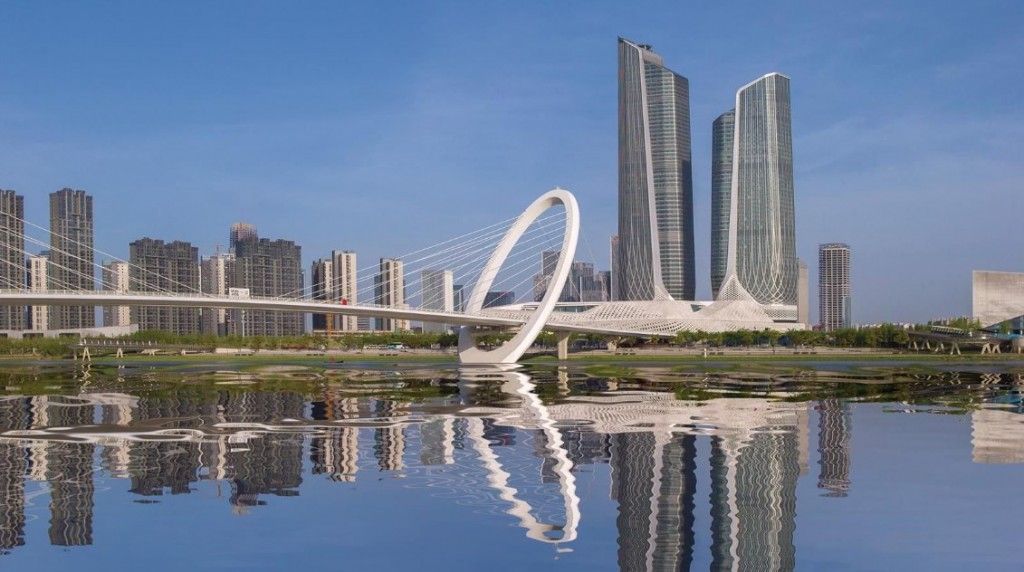 Nanjing, the capital of Jiangsu Province, has been a city that values education and culture since ancient times. Although the expatriate community of this beautiful city is not that large as Beijing, it is growing rapidly.
Quick Facts about Nanjing:
Population: 8.5 million (2019)
Language: Mandarin & Nanjing dialect
Public transportation: Nanjing is an important railway hub in China, connecting the main hub of railway transportation in North China, East China, and Central China. 1 international airport, 4 main railway stations, 2 tram lines, 10 subway lines (2-15 RMB), buses (1-2 RMB), and taxis (starting at 11 RMB, 2.4 RMB/ Kilometers)
Climate: It has a humid climate in the north subtropical zone with four distinct seasons and abundant rain. Spring and autumn are short; winter and summer are long, and the temperature difference between winter and summer is significant.
Average monthly salary: 8119 RMB (2019)
Requirements:
²  A Bachelor Degree (or above)
²  Teaching certificates such as TESOL and TEFL (preferred)
²  Teaching experience (preferred)
²  Teachers from the UK, USA, Australia, Canada, Ireland and New Zealand (preferred)
²  A clear background check
Benefits:
²  Monthly salary: 10,000 RMB ~ 18,000 RMB
²  Work visa support (Z-VISA)
²  Accommodation (provided/allowances)
²  Career progression opportunities
²  Flight reimbursement
Living in Nanjing
Famous attractions: Yuejiang Tower, The Sun Yat-sen Mausoleum, Gaochun Ancient Street, Confucius Temple-Qinhuai River Scenic Area (including Confucius Temple, The Nanjing Circumvallation, Zhonghua Gate, Jiangnan Gongyuan, Zhanyuan, Dabaoen Temple) The Nanjing Yangtze River Bridge, and Shitang Village
Food: belongs to Jiangsu Cuisine, such as salted duck, 8 Specialists of Qinhuai, fried stinky tofu, duck blood vermicelli soup, and assorted tofu.
If you want to escape the hustle and bustle of the metropolis and give your tired body and mind a vacation, come to teach in Nanjing and enjoy a slow life. Savoring the aromatic tea, go to see the gorgeous Presidential Palace, and the historic Confucian Temple after class, you will find surprises in life everywhere.