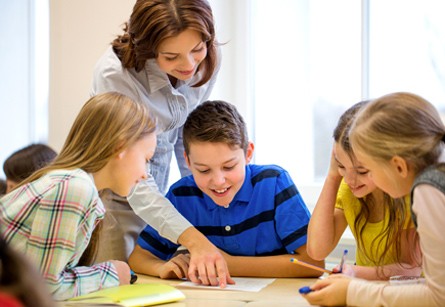 Due to various reasons, lots of people choose toteach ESL in a private English training center in China. But what is it like teaching in training center in China? And is it good for you?
Let's have a look together.
A private English training center provides English courses to both children and adults when schools are not in session (usually at night and in weekends). These education institutions always provide superior English lessons and smart learning and teaching devices compared to most Chinese public school.
Teaching hours: 20-25 hours in general (no more than 30 hours)
(always in the late afternoon until night, and weekends are also the working time. But there are also two days off which usually be set on Monday and Tuesday.)
The average salary: 10,000-25,000 RMB

Benefits: generous bonus, commission (student retention & gain new students), salary increases and promotion.

The size of the class: 1-10 students for a class

The length of the class: within 30 minutes (in general)
The requirements of the private training center for teachers is not as strict as that in public schools in China, which means people without teaching experience have more chances to get a job. And these centers always provide free teaching courses for first-time teachers.
And if you do not mind to work on the weekends and want to get a high-salary job in China, applying for a teaching job in training center is a good choice. But if you prefer a 9-5 stable teaching job with less challenges, then working at a language training center is not right for you.
A private training center? Or a public school? It all depends on you. Just choose the right one for yourself.