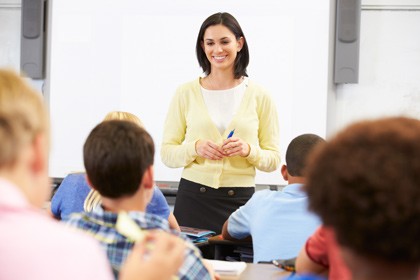 In previous blog posts, I often mentioned that it is necessary to get to know your students. For example, it can lead to strategies for motivating students, help establish a good teacher-student relationship, make naughty students not make trouble in the classroom and maximize students' learning potential. The point is what should we do to better understand our students?
Here are some methods.
1. Give the students an English name
First of all, this way is helpful to avoid the embarrassment of foreign teachers unable to pronounce students' Chinese names correctly, and match students' names with faces faster. Second, it helps to immerse students in the English learning environment. Lower grade students may have some "strange" cute names, for example, girls may name themselves strawberry and cake, while boys may be Spiderman and Lamborghini. Some students will ask for your help, and their happy to accept your suggestions.
2. Organize activities about cultural festivals
Our school organizes some activities every year to celebrate Thanksgiving, Halloween and Christmas, so that students can have a more authentic experience of Western culture. Usually, we will decorate the classroom, hold seminars, and allow students play dress-up and make-up games (on Halloween). These activities create a more relaxed and interesting learning environment for students, allowing them to develop their English skills in informal interactions. You know, the more you interact with them in person, the more you know about them.
[ Recommended Reading: TIPS OF BRINGING ENERGY FOR THE ESL CLASRROM  ] 
3. Hold regular "teacher-parent" seminars
The influence of the family on the students is always greater than expected, and it is very efficient to know about the situation of the students through the parents. Specifically, inform parents of their children's performance at school, such as whether they actively participate in classroom activities, and also ask parents describe their children's performance at home, such as whether they earnestly do their homework and prepare for class according to the guidance. Sometimes (without offending privacy) the teacher can ask the parent if a student has recently encountered something terrible that he/she cannot concentrate in class.
Knowing your students will help you create a more dynamic and effective classroom, win their trust and respect, and establish a harmonious relationship between you and your students. Maybe you need some time to get to know these cute little guys, but your return is incomparable!