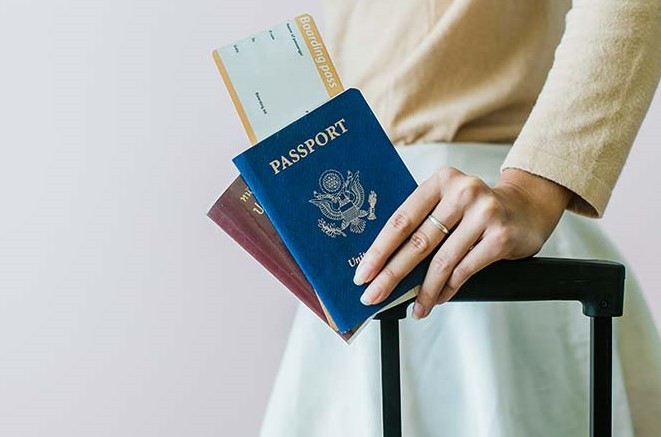 China's open policy allows more and more foreign travelers to come to China without a visa. According to China's Entry-Exit Administration Law, foreign travelers who meet the following conditions can be exempted from visa applications:
Ø  Applications under the mutual visa exemption agreement between the Chinese government and the government of their home country.
(Citizens of these 14 countries: United Arab Emirates, Barbados, Bahamas, Belarus, Bosnia and Herzegovina, Ecuador, Fiji, Grenada, Qatar, Mauritius, Serbia, Seychelles, San Marino, Tonga. The citizens from these countries should stay in China for no more than 30 days, and they submit an application on the way to obtain a longer stay.)
Ø

 

Applicants who hold a valid foreign residence permit.
1.     Foreign expatriates holding a valid residence certificate
2.     People hold a valid China foreign permanent residence ID card
Ø  Applicants who stay in China for no more than 24 hours without leaving the port, or stay within the specified area approved by the State Council.
(Citizens originate from 53 countries and fly to Beijing, Shanghai, Guangzhou, Shenzhen, Chongqing, Nanjing, and other Chinese cities.)
Ø

 

Other particular circumstances allowed by the State Council.
1.     People who hold an APEC business travel card (no more than 60 days)
2.     Citizens who hold ordinary passports from any of the 59 agreed-upon countries (no more than 30 days)
3.     Tourist groups from 10 ASEAN countries who are organized and received by tourist agencies certified by the Tourism Administration Department of Guilin (a Chinese city in Guangxi Province) (no more than 6 days)
4.     Citizens from Singapore, Brunei, and Japan with ordinary passports who have come to mainland China for tourism, business, visiting friends /family, or on transit. (no more than 15 days).
Although, you can be informed about how to apply for a work visa here.