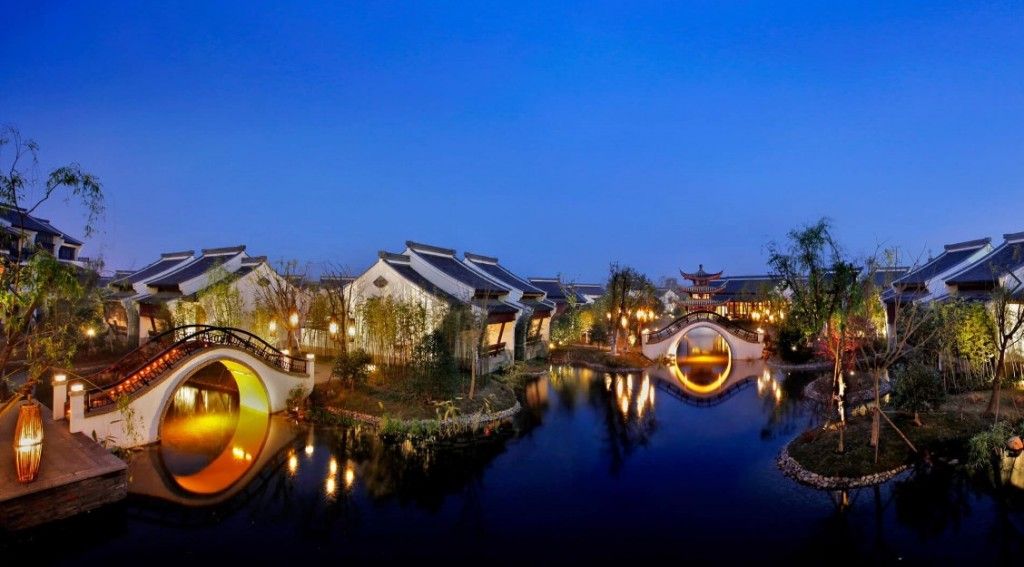 Hangzhou, the capital of Zhejiang Province, is one of the central cities in the Yangtze River Delta, which has many cultural heritage sites. There are a large number of natural and cultural landscape relics in and around the West Lake. The representative ones include West Lake culture, Liangzhu culture, silk culture, tea culture, and many stories and legends handed down.
As one of the most popular tourist destinations in China, the fantastic "lucid waters and lush mountains" will attract you to teach here. And It is one of the most favorite cities for teachers to teach English as a second language. 
Quick Facts about Hangzhou
Population: 10.36 million (2019)
Language: Mandarin
Climate: It belongs to the subtropical monsoon climate with distinct seasons and abundant rainfall. (The weather is pleasant in spring and autumn, which is the golden season for sightseeing.)
Public transportation: 1 international airport, 4 main railway stations, 5 subway lines (starting price 2 RMB), bus (2 RMB), and taxi (starting price 13 RMB (within 3 kilometers) and 2.5 RMB/km). In addition, Hangzhou's waterway transportation is mainly the cruise from Suzhou to Hangzhou on the Beijing-Hangzhou Grand Canal. It usually travels at night and arrives in Suzhou and Wuxi in the morning.
Average monthly salary: 6735 RMB
Requirements:
²  A Bachelor Degree (or above)
²  Teaching certificates such as TESOL and TEFL (preferred)
²  Teaching experience (preferred)
²  Teachers from the UK, USA, Australia, Canada, Ireland, New Zealand (preferred)
²  A clear background check
Benefits:
²  Monthly salary: 8750 RMB ~ 17,500 RMB
²  Work visa support (Z-VISA)
²  Accommodation (provided/allowances)
²  Career progression opportunities
²  Flight reimbursement
Living in Hangzhou
Famous attractions: West Lake (with two famous pagodas, Leifeng Pagoda and Baochu Pagoda), Beijing-Hangzhou Grand Canal, Xixi Wetland, Lingyin Temple, Liuhe Pagoda, Thousand island lake
Food: Jiaohuaji (a special dish made by baking the processed chicken with soil and lotus leaves), Xihucuyu (sweet and sour), Longjing shrimp, Pianerchuan (a kind of noodles, containing pickled vegetables, bamboo shoots, and lean pork shreds)
A great place for expats to live: Nearly 90% of Hangzhou's communities are home to expats from all over the world. Hangzhou has been selected by overseas media as one of the "Top Ten Most Attractive Cities in the Eyes of Foreign Talents" for 9 consecutive years. The "Overseas Personnel Service Station" helps foreigners handle 59 foreign-related matters involving immigration, overseas Chinese affairs offices, social security, citizen cards, and employment talents, and provides free international hospital appointments. The "Entrepreneurship Park" and the "Entrepreneurship Hall" provide legal affairs, taxation guidance, and free company registration services for foreign students who lack experience and do not understand policies, so as to realize their entrepreneurial dreams. 
You may check more information about living and teaching abroad here