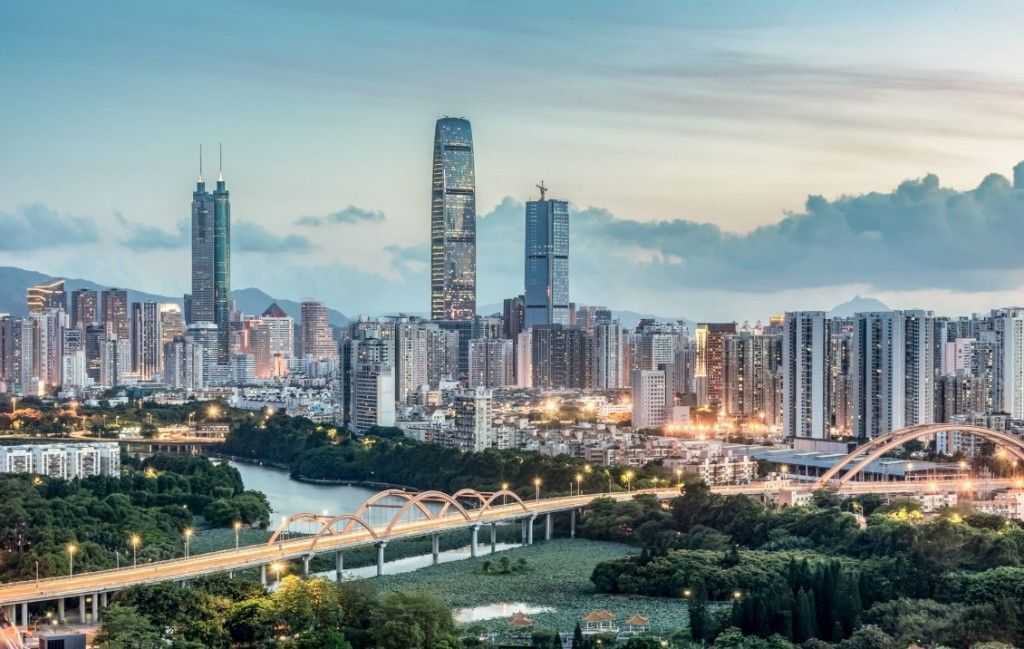 Shenzhen, located in Guangdong Province, is one of China's three major financial centers. This is a young and vibrant city, which has attracted thousands of people from all over the world to live and work here. Many cultural places such as museums, libraries, memorials can be founded everywhere, and the city focuses on the development of the design and animation industry. The cultural industry is booming here!
Quick Facts about Shenzhen:
Population: 13.438 million (2019)
Language: Mandarin & Cantonese
Public transportation: 1 international airport, 6 main railway stations, 9 main ports, 10 subway lines (starting price 2 RMB), buses (2 RMB) and taxis (starting price 10 RMB, 2.6 RMB/km)
Climate: Subtropical oceanic climate, affected by the monsoon, hot summer, and mild winter
(If you can't stand the severe coldness, Shenzhen is an ideal place to live.)
Average monthly salary: 10646 RMB
Requirements:
²  A Bachelor Degree (or above)
²  Teaching certificates such as TESOL and TEFL (preferred)
²  Teaching experience (preferred)
²  Teachers from the UK, USA, Australia, Canada, Ireland, New Zealand (preferred)
(But no matter where you are from, you can find a job.)
²  A clear background check
²  Local support
Benefits:
²  Monthly salary: 12,000 RMB ~ 25,000 RMB
²  Work visa support (Z-VISA)
²  Accommodation (provided/allowances)
²  Career progression opportunities
²  Flight reimbursement
Living in Shenzhen
Famous attractions: Windows of the World, OCT Harbour, Zhongying Street, Dafen Oil Painting Village, Xiaomeisha Resort, Dameisha Seaside Park, Wutong Mountain
Food: Shenzhen is rich in local specialties such as seafood, fruits, and poultry. The representative ones are Shajing fresh oysters, Guangming pigeon, Xixiang Jiwei shrimp, Nanshan lychee, and Xili mango.
"Eastern Silicon Valley": Shenzhen is a modern city, the streets and lanes flashing neon, all show the charm of high technology. Tech giants such as Tencent, Huawei, and Baidu have settled in this metropolis, which has the reputation of "Silicon Valley of the East". Here is full of opportunities and challenges, and bears the dreams of countless people.