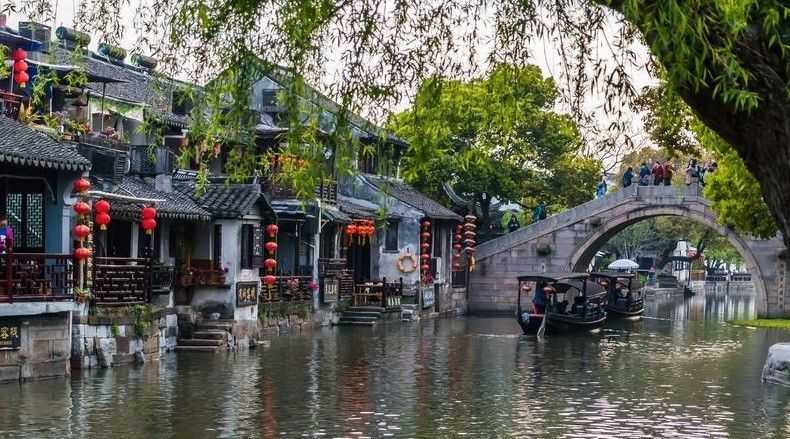 Suzhou, located in Jiangsu Province, has a history of nearly 2500 years. It is an important birthplace of Wu culture and has the reputation of "paradise on earth". "Marco Polo's Travels" once praised Suzhou as "the Venice of the East". Teaching in Suzhou will bring you a different experience.
Quick Facts about Suzhou:
Population: 10.721 million (2018)
Language: Mandarin & Suzhou dialect
Public transportation: 1 international airport, 3 main railway stations, 1 tram line, 5 subway lines (starting at 2 RMB), buses (1-2 RMB) and taxis (starting at 12 RMB) (Within 3 kilometers), 1.8-2.0 RMB/km)
Climate: Subtropical monsoon oceanic climate with four distinct seasons and abundant rainfall
Rents: about 1700 RMB for a studio apartment
Average monthly salary: 8261 RMB (2019)
Requirements:
²  A Bachelor Degree (or above)
²  Teaching certificates such as TESOL and TEFL (preferred)
²  Teaching experience (preferred)
²  Teachers from Australia, Canada, Ireland, New Zealand, Britain and North America (preferred)
²  A clear background check
Benefits:
²  Monthly salary: 9450 RMB ~ 18,000 RMB
²  Work visa support (Z-VISA)
²  Accommodation (provided/allowances)
²  Career progression opportunities
²  Flight reimbursement
Living in Suzhou
Famous attractions: Humble Administrator Garden, Zhouzhuang Town, Lion Forest Garden, Lingering Garden, Hanshan Temple, Tong li ancient town, Taoist Trinity Hall of Xuanmiao Temple
Food: Taihu White Shrimp, Squirrel Mandarin Fish, Yangcheng Lake Hairy Crab, Biluochun (tea)
Local specialties: Suzhou embroidery, silk, The Taohuawu New Year Woodblock Prints
Ever considered teaching English in Suzhou? As one of the most ancient cities in China, Suzhou (in Zhejiang Province) still has plenty of charming history throughout the streets, despite the fact that modern buildings and traditions are slowly creeping in.
As a popular Chinese saying goes, "There is a paradise in heaven, while there are Suzhou and Hangzhou on earth." Suzhou is a gentle water town suitable for life. The beautiful scenery and excellent humanities are worthy of understanding and appreciation.