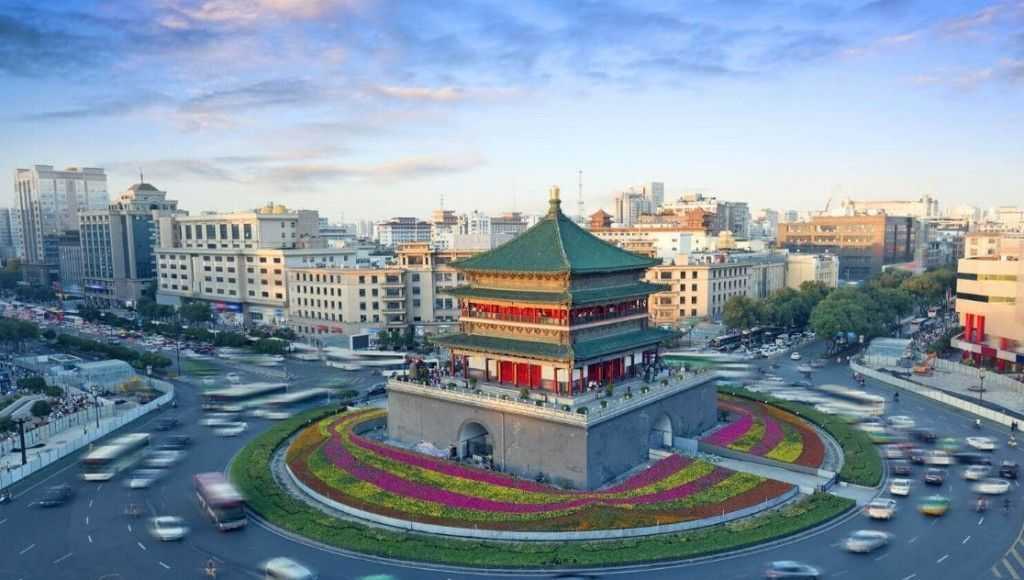 Xi'an, located in Shaanxi Province, the starting point of the Silk Road, is one of the most influential capitals in Chinese history with the largest number of dynasties. In addition, Xi'an is also one of the best tourist destinations in China which has a great international image. If you are interested in ancient Chinese history and culture, teaching here is a good choice.
Quick Facts about Xi'an:
Population: 10.203 million
Language: Mandarin & Xi'an dialect
Public transportation: Xi'an is located at the junction of the center of China's land map and the two major economic regions of central and western China. It is the only way from the northwest to cities in the Central Plains, North China, and East China. 1 international airport, 4 main railway stations, 5 subway lines (2-8 RMB), buses (1-2 RMB) and taxis (starting price 9 RMB (within 3 kilometers), 2 RMB/km)
Climate: It has a warm temperate semi-humid continental monsoon climate with four distinct seasons.
Average monthly salary: 7696 RMB
Requirements:
²  A Bachelor Degree (or above)
²  Teaching certificates such as TESOL and TEFL (preferred)
²  Teaching experience (preferred)
²  Teachers from the UK, USA, Australia, Canada, Ireland, New Zealand and South Africa (preferred)
²  A clear background check
Benefits:
²  Monthly salary: 8050 RMB ~ 17,500 RMB
²  Work visa support (Z-VISA)
²  Accommodation (provided/allowances)
²  Career progression opportunities
²  Flight reimbursement
Living in Xi'an
Famous attractions: As of 2016, six heritage sites in Xi'an have been included in the "World Heritage List", namely: the Terracotta Warriors and Horses of Qin Shihuang Mausoleum, Big Wild Goose Pagoda, Small Wild Goose Pagoda, Daming Gong Palace, The Site of Weiyang Palace in Chang' the City of Western Han dynasty and Xingjiao Temple Pagoda.
Food: Delicious snacks, such as Pita Bread Soaked in Lamb Soup, minced noodles, Roujiamo (Chinese hamburger), and Qinzhen Liangpi (made from rice flour). North Guangji Street/Huis' Street (Muslim Street) is a famous food and cultural district in Xi'an, where you can eat authentic halal food and buy exquisite ethnic costumes and crafts.
"To see China's five hundred years of history, please come to Beijing; to see China's five thousand years of history, please come to Xi'an." Xi'an was the capital of thirteen dynasties and one of the seven ancient capitals of China. There are a great number of tombs of emperors, ancient temples, and gardens. Numerous cultural relics and historic sites show people its brilliant historical and cultural charm.